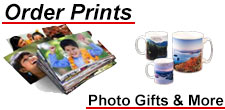 Popular Categories
Shopping Categories!
Facebook

View Our eBay Auctions

Trade Up or Trade-In

Quick Links
Retail Locations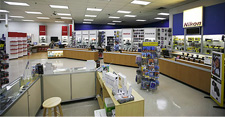 Ink Cartridges

Find ink for your printer using our Find it Fast ink finder.
Canon | Epson

Photo Media

Find photo paper using our
Find it Fastmedia finder.
Canon | Epson
Nikon AF-S NIKKOR 24mm f/1.8G ED Lens

With a fast wide-angle lens like the AF-S NIKKOR 24mm f/1.8G ED, you can create and capture exciting new types of photos and videos. Viewers are drawn into the dramatic wide perspective of landscapes, skyscrapers and interiors. Food, flowers, vehicles, jewelry, instruments and more jump off the frame against softly blurred backgrounds or foregrounds. Environmental portraits take on a dramatic new feeling with exaggerated depth of field. Whether you're shooting a DX or FX format DSLR, for the artistry or to capture your passion, in daylight or at dusk, the AF-S NIKKOR 24mm f/1.8G ED will widen your creative capabilities.




Price $699.95



Hunts Photo $50 Gift Card

Trying to find something special for a camera buff or photographer? Why not give them a Hunt's Photo & Video gift card and let them choose from thousands of products.




Price $ 50.00



Hunts Photo $100 Gift Card

Trying to find something special for a camera buff or photographer? Why not give them a Hunt's Photo & Video gift card and let them choose from thousands of products.




Price $100.00



Panasonic LUMIX GX8 Mirrorless Camera with 4k Video (Black, Body only)

The new Panasonic LUMIX GX8 Interchangeable lens camera features a 20.3-megapixel sensor along with 4k video recording and dual image stabilization. Panasonic's exclusive 4k PHOTO technology uses 30 frames per second in high resoluiton 4K Ultra HD video to extract them as photos. With 4x the resolution of typical "full HD" cameras, the LUMIX GX8 delivers ultra-sharp performance whether you are shooting stills or video.




Price $1199.99



Manfrotto 546B Aluminum Pro Video Tripod and Nitrotech N8 Fluid Video Head

Versatile, robust, and precise, the Pro Video Tripod GR SP 23 is a top quality choice for professional photographers. Heavy-duty and rigid, it features a two-stage design and is ideal for a variety of shooting assignments. For creating professional films and videos, this must-have video tripod gets the job done with ease. The Manfrotto Nitrotech is a revolutionary head that combines all of the most successful features of the Manfrotto Video Heads range with a breakthrough technology for continuous counterbalance.




Price $949.99



Rokinon XEEN 24mm T1.5 Professional Cine Lens (Canon EF)

Xeen by Rokinon is a new line of professional cine lenses. They feature all the most important specifications of a professional cine lens. The lenses are housed in a durable aluminum housing, focusing & aperture gears are smooth and accurate, focusing throw is generous, and the front lens diameter is 114mm. Xeen by Rokinon lenses are all compatible with full frame cameras and are available Canon EF, Nikon, Sony FE, Micro Four Thirds, and PL mounts. All include a 3 year warranty. Best of all, they are affordable and are often half the price of comparable pro cine lenses!




Price $2495.00



Olympus OM-D E-M10 Mark II Micro Four-Thirds Camera (Body, Black)

The Olympus OM-D E-M10 Mark II is a small, stylish, entry-level camera body with powerful in-body 5-axis image stabilization. As the successor to the Olympus OM-D E-M10, the OM-D E-M10 Mark II combines the award-winning power of the OM-D family, first-class quality of 5-axis image stabilization and an all-new design with improved ergonomics. The Olympus OM-D series brings flawless, professional-quality images and video to photographers of all levels.




Price $649.99



Panasonic Lumix DC-GH5 Mirrorless Four-Thirds Digital Camera (Body)

The professional grade Panasonic LUMIX GH5 4K mirrorless camera offers over 28 LUMIX and Leica compact lens options built on the next-generation (ILC) interchangeable lens camera standard [Micro Four Thirds] pioneered by Panasonic. Its "mirrorless" design enables a lighter, more compact camera body that includes cutting-edge 4K 60p (4:2:0 8-bit) and 30p (4:2:2 10-bit) in-camera cinematic video, 5Ghz Wi-Fi + Bluetooth for fast connection and image transfer, lightning fast DFD focusing, Dual I.S 2.0 stabilization and exposure technologies not possible with traditional DSLRs. With the exclusive LUMIX 4K PHOTO (~8MP, 30/60 fps) & brand new 6K PHOTO mode (~18MP,




Price $1999.99



Sony A7R II Mirrorless 42.4-Megapixel Camera with 4k Video

Now, even more comprehensive quality enters the picture. With the world's first back-illuminated 35 mm full-frame CMOS image sensor with 42.4 megapixels2, the Sony A7R II takes image resolution, sensitivity (up to ISO 1024003) and speedy response to new heights. The Fast Hybrid AF system's dense extra-wide focal plane phase-detection AF coverage keeps a subject in sharp focus entirely throughout the frame, while 5-axis image stabilization reduces blur which otherwise tends to affect handheld shots. High resolution is further enhanced by 4K movie recording featuring full pixel readout without pixel binning. With so much insight packed into such a compact




Price $2699.99



Think Tank Photo Trifecta 10 DSLR Backpack

The Trifecta 10 DSLR Backpack is specifically designed for your three workhorse lenses. Access your ultrawide, midrange, and/or telephoto zoom lenses quickly and easily. This versatile backpack gives you access to your DSLR system without having to take off your bag. Perfect for any shooter on the move, the rear panel opening offers complete access to your gear when you need to work directly out of your bag. You can also configure it for photo and/or personal items. The slim silhouette is comfortable and appealing, and helps you easily navigate through crowds. With the Trifecta 10, enjoy quick access and be ready "before the moment."




Price $159.75



Sigma 85mm f/1.4 DG HSM Art Lens (Nikon F Mount)

Peak 85mm F1.4 optical performance that more than satisfies the stringent standards of the Art line. Portrait photographers demand the attractive bokeh effect that large-diameter lenses offer, as well as outstanding resolution. Fulfilling the exacting standards of the Art line, the SIGMA 85mm F1.4 DG HSM | Art delivers both of these elements at the highest level. The bokeh effect is so precise, you can focus on the pupil of the subject's eye while blurring the eyelashes.




Price $1199.00



Sony Alpha a7SII Mirrorless Digital Camera with Internal 4K Video (Body Only)

The new Sony α7S II is the latest addition to its award winning series of compact, full-frame α7 cameras. Offering ultra-high sensitivity and wide dynamic range across the entire ISO range and 5-axis image stabilization for greater shooting control, the α7S II delivers stunning image quality for photographers who shoot in the most challenging light conditions.




Price $2599.99



| | | | | |
| --- | --- | --- | --- | --- |
| About Hunt's Photo | Contact Us | Your Account | Privacy Policy | Site Map |

Copyright © 2003-2017. Hunt's Photo and Video. All Rights Reserved.
Reproduction in any form or medium without the express written permission
of Hunts Photo and Video is prohibited. Design and data management by eRetail Management.