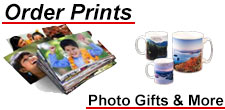 Popular Categories
Shopping Categories!
Facebook

View Our eBay Auctions

Trade Up or Trade-In

Quick Links
Retail Locations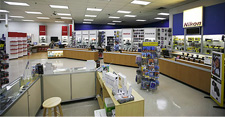 Ink Cartridges

Find ink for your printer using our Find it Fast ink finder.
Canon | Epson

Photo Media

Find photo paper using our
Find it Fastmedia finder.
Canon | Epson
Olympus OM-D E-M10 Mark II Micro Four-Thirds Camera (Body, Black)

The Olympus OM-D E-M10 Mark II is a small, stylish, entry-level camera body with powerful in-body 5-axis image stabilization. As the successor to the Olympus OM-D E-M10, the OM-D E-M10 Mark II combines the award-winning power of the OM-D family, first-class quality of 5-axis image stabilization and an all-new design with improved ergonomics. The Olympus OM-D series brings flawless, professional-quality images and video to photographers of all levels.




$100.00 INSTANT REBATE on the E-M10 Mark Ii Black 16mp Body

Sale Price: $549.99






Price $649.99



Canon EF 16-35mm f/4L IS USM Ultra-Wide Zoom Lens

Delivering the ultimate combination of wide-angle, low-light performance, L-series optics and compact construction, the new Canon EF 16-35mm f/4L IS USM lens is a phenomenal complement to any EOS SLR camera.




Price $999.00



Benro HFTA28CS4H Hybrid Carbon Fiber Tripod Kit

The Hybrid HFTA28CS4H 9X carbon fiber tripod kit offers a unique combination of photo and video features creating an advanced support system for photographers, videographers, bird watchers and sport optics. The center column has an integrated leveling base for quick leveling adjustments and can be split for low angles.




Price $450.00



Tamron SP 150-600mm F/5-6.3 Di VC USD Zoom Lens (Nikon F)

With proprietary Vibration Compensation system, the new-look Tamron SP 150-600mm zoom keeps you primed for action. Capture the power and beauty of wildlife, birds, travel destinations, and exciting sports action close-ups with this high-performance 150-600 mm long-range zoom. VC (Vibration Compensation) and USD (Ultrasonic Silent Drive) enable you to shoot crisp imahes of fast-moving, distant subjects handheld, while proprietary Tamron optical technology, including eBAND Coating, works to suppress flare and ghosting for impressively clear, vibrant images.




$70.00 INSTANT REBATE on the Afa011n700 Sp 150-600 F5-6.3vr

Sale Price: $999.00






Price $1069.00



CamRanger Wireless Remote Control & App for Nikon & Canon DSLRs

CamRanger is a stand-alone device that connects to select Canon or Nikon DLSR cameras with a provided USB cable. It creates an ad-hoc WiFi network that your iPad, iPhone, or iPod touch can then connect to. The free CamRanger iOS app then enabled control of the camera. There is no need for a computer or existing Internet connection.




Price $299.99



Nikon AF-S DX NIKKOR 600m f/4E FL EDVR Lens

When you're at the top of your game, you need gear that can keep up. The AF-S NIKKOR 600mm f/4E FL ED VR makes no compromises when it comes to performance. This popular 600mm prime lens has been optimized for today's high-resolution image sensors and fast shooting Nikon DSLRs, elevating your ability to quickly capture stunning images.




Price $12299.95



DJI Osmo Handheld 4K Camera and 3-Axis Gimbal

Motion without blur. Action shots without shake. Perfect video even when you move. Thanks to advanced technologies specifically designed to keep the camera flat no matter how you move it, the DJI Osmo helps you record videos and take photos like never before. It is much more than just a camera. It helps you create with more freedom than ever.




Price $569.00



Hunts Photo $250 Gift Card

Trying to find something special for a camera buff or photographer? Why not give them a Hunt's Photo & Video gift card and let them choose from thousands of products.




Price $250.00



Nikon AF-S NIKKOR 24-70mm f/2.8E ED VR Lens (F-Mount)

The AF-S NIKKOR 24-70mm f/2.8E ED VR improves upon nearly every aspect of its acclaimed predecessor-sharpness, speed, consistency, control and durability plus Vibration Reduction image stabilization technology-and the results are stunning. Pair it with a Nikon full-frame high-resolution DSLR, and achieve new levels of sharpness and clarity. From studio work to field assignments, environmental to events, stills to HD video, when chasing the decisive moment, you'll always know which lens to grab.




Price $2399.95



Nikon AF-S NIKKOR 200-500mm f/5.6E ED VR Lens

Wherever your passion lies, this outstanding super telephoto zoom lens can bring it into focus. Capture and share stunning views of birds, wildlife, motorsports, athletes, performers, landmarks and other faraway subjects. A fast f/5.6 constant aperture gives your shots beautifully out-of-focus backgrounds across the entire zoom range. Turn fast-moving action into dazzling photo sequences - the electromagnetic diaphragm operates in sync for the fastest subjects and shutter speeds while Vibration Reduction image stabilization keeps your shots sharp and steady.




Price $1399.95



Canon Speedlite 600EX II-RT Flash Unit

The Speedlite 600EX II-RT delivers impressive power, responsive performance and advanced, wireless communication for those who demand the very best in flash photography. Featuring improved continuous performance up to 2.0x* faster than its predecessor, the Speedlite 600EX II-RT performs at a phenomenal speed, and reliably at that - new Quick Flash settings and a flash-readiness indicator help ensure priority shutter operation, even when the flash isn't fully recharged. It's also built for fast, convenient use virtually anywhere for any situation, with improved combination button and dial controls, a refined dust- and water-resistant body and new accessories




Price $579.99



Canon EF-S 24mm F2.8 STM Lens

Incredibly lightweight, the EF-S 24mm f/2.8 STM is a fast and versatile lens with advanced AF and superior optics. With a 35mm equivalent focal length of 38mm, it's appropriate for a variety of purposes. The lens features optimized lens element placement and includes an aspheric element for high image quality from the center of the composition to the corners, and has specialized coatings on the lens elements to reduce ghosting and flare.




Price $149.99



| | | | | |
| --- | --- | --- | --- | --- |
| About Hunt's Photo | Contact Us | Your Account | Privacy Policy | Site Map |

Copyright © 2003-2016. Hunt's Photo and Video. All Rights Reserved.
Reproduction in any form or medium without the express written permission
of Hunts Photo and Video is prohibited. Design and data management by eRetail Management.