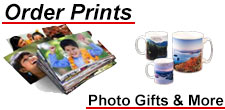 Popular Categories
Shopping Categories!
Facebook

View Our eBay Auctions

Trade Up or Trade-In

Quick Links
Retail Locations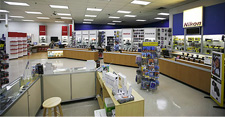 Ink Cartridges

Find ink for your printer using our Find it Fast ink finder.
Canon | Epson

Photo Media

Find photo paper using our
Find it Fastmedia finder.
Canon | Epson
Panasonic Leica DG Summilux 12mm f/1.4 ASPH. Lens

LUMIX Mirrorless Micro Four Thirds lenses deliver a reliable, no-compromise approach to optical performance for interchangeable camera enthusiasts and professionals. As an optical partner of legendary LEICA DG Lenses, our Panasonic LUMIX *12mm (24mm equivalent) F1.4 lens features the highest standards of clarity and detail. Designed for capturing wide scenes in dynamic detail, this tough, durable lens is splash and dustproof when mounted on a compatible LUMIX G Mirrorless camera. Make the switch from bulky DSLRs. And see the difference smaller, lighter, more compact Panasonic LUMIX Mirrorless Micro Four Thirds system cameras and lenses can make for you.




Price $1299.99



Canon EOS 7D Mark II Digital SLR with 18-135mm STM Lens

The EOS 7D Mark II has a newly designed 20.2 Megapixel sensor that delivers high-resolution image files with stunning detail and impressive clarity. Optimized for low-light shooting, the EOS 7D Mark II's sensor captures images at up to ISO 16000 (expandable to H1: 25600, H2: 51200) with remarkably low noise, thanks to its improved, higher sensitivity design. Phenomenal for stills, the EOS 7D Mark II's sensor is equally up to the task for movies, delivering Full HD capture even at rates of up to 60p.




Price $1849.00



Nikon AF-S NIKKOR 24-70mm f/2.8E ED VR Lens (F-Mount)

The AF-S NIKKOR 24-70mm f/2.8E ED VR improves upon nearly every aspect of its acclaimed predecessor-sharpness, speed, consistency, control and durability plus Vibration Reduction image stabilization technology-and the results are stunning. Pair it with a Nikon full-frame high-resolution DSLR, and achieve new levels of sharpness and clarity. From studio work to field assignments, environmental to events, stills to HD video, when chasing the decisive moment, you'll always know which lens to grab.




Price $2399.95



Nikon AF-S NIKKOR 500mm f/4E FL ED VR Lens

Nikon's legendary 500mm super telephoto lens is now nearly 2 pounds lighter than the previous model and ready for the most demanding conditions. With brilliant optical performance, improved AF tracking, a high-speed electromagnetic diaphragm that keeps pace with Nikon's fastest DSLRs plus VR image stabilization, the AF-S NIKKOR 500mm f/4E FL ED VR is a game-changer for outdoor, sports, action and nature photographers or anyone looking to get the most out of their current DSLR. The lens comes with a new lightweight hard-shell case.




Price $10299.95



Fujifilm X-A3 Mirrorless Digital Camera with 16-50mm Lens (Brown)

The FUJIFILM X-A3 combines a newly-developed 24.2 megapixel APS-C sensor with the image processing engine to achieve Fujifilm's excellent photo quality. Combined with the supplied FUJINON lens which boasts ultimate image resolution, to deliver outstanding image quality, recording your subject's texture, form and even the atmosphere of the scene.




Price $599.95



Nikon D3400 DSLR with 18-55mm and 70-300mm Lenses (Black)

Before the D3400, you chose your smartphone camera for convenience. Zooming was clumsy. Shooting in low light was nearly impossible. Capturing fast action was a game of luck. But after the D3400, you'll see that you were compromising image quality. That some of the greatest photos happen when the light is low. That fast action can be frozen in perfect clarity. And that a camera and a smartphone can work together in harmony to make the photos you share absolutely amazing.




Price $599.95



Sony A7s Full-frame, Ultra Sensitive Mirrorless Digital Camera

Combining 36.4 MP 35mm Full Frame sensor, no optical low-pass filter, and compact body, the α7R is an upgrade from even the best current DSLRs. With world-class imaging capability, the α7R is designed to be the professional's choice.




Price $2199.99



Sony Alpha a7SII Mirrorless Digital Camera with Internal 4K Video (Body Only)

The new Sony α7S II is the latest addition to its award winning series of compact, full-frame α7 cameras. Offering ultra-high sensitivity and wide dynamic range across the entire ISO range and 5-axis image stabilization for greater shooting control, the α7S II delivers stunning image quality for photographers who shoot in the most challenging light conditions.




Price $2999.99



Nikon AF-S NIKKOR 200-500mm f/5.6E ED VR Lens

Wherever your passion lies, this outstanding super telephoto zoom lens can bring it into focus. Capture and share stunning views of birds, wildlife, motorsports, athletes, performers, landmarks and other faraway subjects. A fast f/5.6 constant aperture gives your shots beautifully out-of-focus backgrounds across the entire zoom range. Turn fast-moving action into dazzling photo sequences - the electromagnetic diaphragm operates in sync for the fastest subjects and shutter speeds while Vibration Reduction image stabilization keeps your shots sharp and steady.




Price $1399.95



Sony Alpha a6500 Mirrorless Digital Camera (Body Only)

The Sony a6500 shares the same unrivaled 4D FOCUS™ system as the a6300 camera, which can lock focus on a subject in as little as 0.05 seconds, the world's fastest AF acquisition time. The new a6500 features 425 phase detection AF points that are densely positioned over nearly the entire image area – the world's highest number of AF points on any interchangeable lens camera. The new model can shoot images at up to 11 frames per second with continuous autofocus and exposure tracking and up to 8 frames per second in a live-view shooting mode that makes it easy to track fast moving subjects, as it combines all of the benefits of an electronic viewfinder




Price $1399.99



Tamron SP 150-600mm f/5-6.3 Di VC USD G2 (Canon EF Mount)

The SP 150-600mm G2 (Generation 2) ultra-telephoto lens with upgraded optical performance enables handheld shooting with remarkable definition. This new lens features improved optical performance and faster AF speed, VC enhancements, plus Fluorine Coating, FLEX ZOOM LOCK and tele converter.




Price $1399.00



Sony A7R II Mirrorless 42.4-Megapixel Camera with 4k Video

Now, even more comprehensive quality enters the picture. With the world's first back-illuminated 35 mm full-frame CMOS image sensor with 42.4 megapixels2, the Sony A7R II takes image resolution, sensitivity (up to ISO 1024003) and speedy response to new heights. The Fast Hybrid AF system's dense extra-wide focal plane phase-detection AF coverage keeps a subject in sharp focus entirely throughout the frame, while 5-axis image stabilization reduces blur which otherwise tends to affect handheld shots. High resolution is further enhanced by 4K movie recording featuring full pixel readout without pixel binning. With so much insight packed into such a compact




Price $3199.99



| | | | | |
| --- | --- | --- | --- | --- |
| About Hunt's Photo | Contact Us | Your Account | Privacy Policy | Site Map |

Copyright © 2003-2016. Hunt's Photo and Video. All Rights Reserved.
Reproduction in any form or medium without the express written permission
of Hunts Photo and Video is prohibited. Design and data management by eRetail Management.