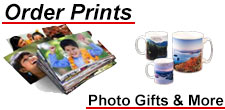 Popular Categories
Shopping Categories!
Facebook

View Our eBay Auctions

Trade Up or Trade-In

Quick Links
Retail Locations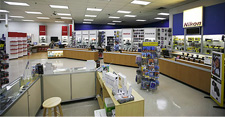 Ink Cartridges

Find ink for your printer using our Find it Fast ink finder.
Canon | Epson

Photo Media

Find photo paper using our
Find it Fastmedia finder.
Canon | Epson
Canon EOS 5D Mark IV Digital SLR (Body Only)

The much anticipated Canon EOS 5D Mark IV features a new 30.4 megapixel full-frame sensor capable of shooting in vritually any light with an ISO Range of 100-32,000 (Expandable from 50 - 102,400). The new Mark IV also features high definition 4k video recording at 24p or 30p and up to 60fps at Full 1080p and 120fps at 720p for enhanced playback smoothness and slow motion. The camera also boasts Dual Pixel CMOS AF for fast response and smooth autofocus during video or live view shooting.




Price $3299.00



Panasonic Leica DG Summilux 12mm f/1.4 ASPH. Lens

LUMIX Mirrorless Micro Four Thirds lenses deliver a reliable, no-compromise approach to optical performance for interchangeable camera enthusiasts and professionals. As an optical partner of legendary LEICA DG Lenses, our Panasonic LUMIX *12mm (24mm equivalent) F1.4 lens features the highest standards of clarity and detail. Designed for capturing wide scenes in dynamic detail, this tough, durable lens is splash and dustproof when mounted on a compatible LUMIX G Mirrorless camera. Make the switch from bulky DSLRs. And see the difference smaller, lighter, more compact Panasonic LUMIX Mirrorless Micro Four Thirds system cameras and lenses can make for you.




Price $1299.99



Nikon AF-S NIKKOR 24-70mm f/2.8E ED VR Lens (F-Mount)

The AF-S NIKKOR 24-70mm f/2.8E ED VR improves upon nearly every aspect of its acclaimed predecessor-sharpness, speed, consistency, control and durability plus Vibration Reduction image stabilization technology-and the results are stunning. Pair it with a Nikon full-frame high-resolution DSLR, and achieve new levels of sharpness and clarity. From studio work to field assignments, environmental to events, stills to HD video, when chasing the decisive moment, you'll always know which lens to grab.




Price $2399.95



Tamron SP 150-600mm f/5-6.3 Di VC USD G2 (Canon EF Mount)

The SP 150-600mm G2 (Generation 2) ultra-telephoto lens with upgraded optical performance enables handheld shooting with remarkable definition. This new lens features improved optical performance and faster AF speed, VC enhancements, plus Fluorine Coating, FLEX ZOOM LOCK and tele converter.




Price $1399.00



Panasonic Lumix DC-GH5 Mirrorless Four-Thirds Digital Camera (Body)

The professional grade Panasonic LUMIX GH5 4K mirrorless camera offers over 28 LUMIX and Leica compact lens options built on the next-generation (ILC) interchangeable lens camera standard [Micro Four Thirds] pioneered by Panasonic. Its "mirrorless" design enables a lighter, more compact camera body that includes cutting-edge 4K 60p (4:2:0 8-bit) and 30p (4:2:2 10-bit) in-camera cinematic video, 5Ghz Wi-Fi + Bluetooth for fast connection and image transfer, lightning fast DFD focusing, Dual I.S 2.0 stabilization and exposure technologies not possible with traditional DSLRs. With the exclusive LUMIX 4K PHOTO (~8MP, 30/60 fps) & brand new 6K PHOTO mode (~18MP,




Price $1999.99



Nikon D500 DX-Format DSLR with 16-80mm ED VR Lens

The D500, a DX-format DSLR with pro-level features gives photographers nimble handling, speed and extreme processing power in a compact and lightweight body. With amazing imaging capability, robust build quality and lightning fast performance, the D500 is sure to satisfy as the highly sought-after successor to the venerable D300S. Like its sibling the D5, the D500 benefits from Nikon's latest technological innovations such as the totally new, blazing-fast Multi-CAM 20K 153-point AF system and 4K UHD video capture, yet adds a fun new way to share photos with Nikon SnapBridge built-in.




Price $2399.95



Think Tank Photo Streetwalker Backpack for Photographers

Designed for use in urban and crowded environments, this slim, lightweight backpack is sized as an international travel carry-on. It holds a DSLR and a 70-200 2.8 with hood attached and multiple DSLR cameras and lenses.




Price $169.75



Sony Alpha a6500 Mirrorless Digital Camera (Body Only)

The Sony a6500 shares the same unrivaled 4D FOCUS™ system as the a6300 camera, which can lock focus on a subject in as little as 0.05 seconds, the world's fastest AF acquisition time. The new a6500 features 425 phase detection AF points that are densely positioned over nearly the entire image area – the world's highest number of AF points on any interchangeable lens camera. The new model can shoot images at up to 11 frames per second with continuous autofocus and exposure tracking and up to 8 frames per second in a live-view shooting mode that makes it easy to track fast moving subjects, as it combines all of the benefits of an electronic viewfinder




Price $1399.99



Think Tank Photo Trifecta 10 DSLR Backpack

The Trifecta 10 DSLR Backpack is specifically designed for your three workhorse lenses. Access your ultrawide, midrange, and/or telephoto zoom lenses quickly and easily. This versatile backpack gives you access to your DSLR system without having to take off your bag. Perfect for any shooter on the move, the rear panel opening offers complete access to your gear when you need to work directly out of your bag. You can also configure it for photo and/or personal items. The slim silhouette is comfortable and appealing, and helps you easily navigate through crowds. With the Trifecta 10, enjoy quick access and be ready "before the moment."




Price $159.75



Sony FE 100-400mm f/4.5-5.6 GM OSS Lens

The new FE 100-400mm F4.5–5.6 GM OSS Super Telephoto Zoom is a full-frame lens that maintains the high standard of resolution that is shared among all of Sony's flagship line of G Master™ series, while also offering incredibly fast, precise AF capabilities, a lightweight, portable design and a variety of professional functions and customizability. It's an exceptionally powerful photographic tool for a variety of enthusiast and professional shooters, in particular those that are commonly shooting sports or wildlife.




Price $2499.99



Tamron SP 150-600mm F/5-6.3 Di VC USD Zoom Lens (Canon EF/EF-S)

With proprietary Vibration Compensation system, the new-look Tamron SP 150-600mm zoom keeps you primed for action. Capture the power and beauty of wildlife, birds, travel destinations, and exciting sports action close-ups with this high-performance 150-600 mm long-range zoom. VC (Vibration Compensation) and USD (Ultrasonic Silent Drive) enable you to shoot crisp imahes of fast-moving, distant subjects handheld, while proprietary Tamron optical technology, including eBAND Coating, works to suppress flare and ghosting for impressively clear, vibrant images.




$50.00 INSTANT REBATE on the Sp 150-600/5-6.3 Di Vc Usd Caf

Sale Price: $949.00






Price $999.00



Nikon D3400 DSLR with 18-55mm and 70-300mm Lenses (Black)

Before the D3400, you chose your smartphone camera for convenience. Zooming was clumsy. Shooting in low light was nearly impossible. Capturing fast action was a game of luck. But after the D3400, you'll see that you were compromising image quality. That some of the greatest photos happen when the light is low. That fast action can be frozen in perfect clarity. And that a camera and a smartphone can work together in harmony to make the photos you share absolutely amazing.




Price $499.95



| | | | | |
| --- | --- | --- | --- | --- |
| About Hunt's Photo | Contact Us | Your Account | Privacy Policy | Site Map |

Copyright © 2003-2017. Hunt's Photo and Video. All Rights Reserved.
Reproduction in any form or medium without the express written permission
of Hunts Photo and Video is prohibited. Design and data management by eRetail Management.