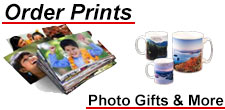 Popular Categories
Shopping Categories!
Facebook

View Our eBay Auctions

Trade Up or Trade-In

Quick Links
Retail Locations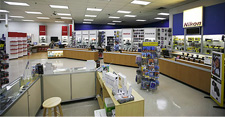 Ink Cartridges

Find ink for your printer using our Find it Fast ink finder.
Canon | Epson

Photo Media

Find photo paper using our
Find it Fastmedia finder.
Canon | Epson
Canon EOS-M3 Mirrorless Camera with EF-M 18-55mm IS STM Lens (Black)

icationDesigned to inspire, the EOS M3 digital camera brings true EOS performance and image quality to a compact, stylish and elegant package. A pleasure to operate, with the sophistication to create stunning still and moving images, the EOS M3 is an ideal EOS for many appls, such as portraiture, landscape, travel and everything in between. With its large 24.2 Megapixel APS-C sized CMOS sensor and DIGIC 6 Image Processor, the EOS M3 captures high-resolution images and Full HD movies suitable for most any application.




Price $799.99



Nikon D810 Full-Frame 36-Megapixel DSLR (Body Only)

One look at the jaw-dropping image quality possible with the D810 and you'll never look at image quality the same way. The level of detail and sharpness, the wide dynamic range and rich tonality in nearly any light is simply staggering - almost unimaginable until now. For still and multimedia photographers including landscape, studio, wedding and portrait pros, the D810 will ignite your creativity and help you capture images that astound.




Price $2999.95



Canon EOS Rebel T5i Digital SLR (Body Only Outfit)

Photo enthusiasts rejoice! The new flagship of the spectacular Rebel Line, the EOS Rebel T5i, is here to renew your artistic side with amazing imaging features and full-featured functionality. You'll be impressed at how simple and intuitive it is to create breathtaking photos with ease. The incredible image quality and performance starts with an 18.0 Megapixel CMOS (APS-C) sensor and Canon's superb DIGIC 5 Image Processor. Combined with an extensive ISO range of 100-12800 (expandable to 25600 in H mode), the EOS Rebel T5i boasts crisp, detailed images, even in low-light situations.




Price $649.99



Canon EOS 5DS 50-Megapixel Digital SLR (Body)

The EOS 5DS camera features Canon's newest full-frame CMOS sensor. At 50.6 Megapixels, it's the highest resolution sensor in the history of EOS. It captures 8712 x 5813 effective pixels, delivering images with an unprecedented level of realism perfect for large-scale commercial printing, fine art, significant crops and any number of other high end applications. Thanks to this amazing sensor, engineered to work in concert with dual DIGIC 6 Image processors, the EOS 5DS R is a remarkable, high-resolution camera with impressive performance.




Price $3699.00



Fujifilm FinePix F850EXR Digital Camera with 20x Zoom White

The Fuji FinePix F850EXR Digital Camera features a 16 megapixel 1/2-inch EXR CMOS sensor and an EXR Processor II image processor to provide high quality imagery and performance throughout the camera system. The combination of these two technologies enables a high sensitivity to ISO 12800, fast continuous shooting up to 9fps, and the integration of EXR Auto to automatically provide optimum shooting settings depending on the scene in which you are photographing. Full HD 1920 x 1080p video at 60fps is also supported and utilizes continuous autofocus, with the option of face tracking, during recording for ensured sharpness. One of the more notable elements




Price $249.95



Rokinon XEEN 24mm T1.5 Professional Cine Lens (Canon EF)

Xeen by Rokinon is a new line of professional cine lenses. They feature all the most important specifications of a professional cine lens. The lenses are housed in a durable aluminum housing, focusing & aperture gears are smooth and accurate, focusing throw is generous, and the front lens diameter is 114mm. Xeen by Rokinon lenses are all compatible with full frame cameras and are available Canon EF, Nikon, Sony FE, Micro Four Thirds, and PL mounts. All include a 3 year warranty. Best of all, they are affordable and are often half the price of comparable pro cine lenses!




Price $2495.00



Canon EF 35mm f/2 IS USM Lens

A modern day update to a versatile, compact and lightweight wide-angle lens, the EF 35mm f/2 IS USM is incredibly bright and offers image stabilization, superb image quality and construction perfect for use on any EOS digital camera.




Price $549.99



Canon Powershot G7 X Digital Camera

The PowerShot G7 X is a premium high-performance camera that puts exciting and impressive capabilities in a sophisticated, compact package. It starts with the sensor: a large and light-grabbing 1.0-inch, 20.2 Megapixel* High-Sensitivity CMOS sensor powered by Canon's latest generation DIGIC 6 Image Processor for beautifully rendered low-light photography up to ISO 12800. The IS lens is a f/1.8 (W)–f/2.8 (T) that puts more in your frame while staying bright to the maximum 4.2x Optical Zoom (24mm–100mm), with a 9-blade circular aperture diaphragm for artistic background blur, and a minimum focus range of just 5cm for precise macro shooting. Wi-Fi®**- and




Price $649.99



Olympus M.ZUIKO DIGITAL ED 40-150mm F/2.8 PRO Lens

The new M.ZUIKO 40-150mm f2.8 PRO is a compact, full-featured zoom that sports premium metal construction and professional-quality lens elements. It's light in weight and fully sealed for weather protection, delivers super-sharp edge-to-edge image quality, and boasts the world's first Dual VCM autofocus mechanism. This lens is an excellent complement to your fast primes and 12-40mm f2.8 PRO.




Price $1499.99



Tamron SP 150-600mm F/5-6.3 Di VC USD Zoom Lens (Nikon F)

With proprietary Vibration Compensation system, the new-look Tamron SP 150-600mm zoom keeps you primed for action. Capture the power and beauty of wildlife, birds, travel destinations, and exciting sports action close-ups with this high-performance 150-600 mm long-range zoom. VC (Vibration Compensation) and USD (Ultrasonic Silent Drive) enable you to shoot crisp imahes of fast-moving, distant subjects handheld, while proprietary Tamron optical technology, including eBAND Coating, works to suppress flare and ghosting for impressively clear, vibrant images.




Price $1069.00



| | | | |
| --- | --- | --- | --- |
| About Hunt's Photo | Contact Us | Your Account | Site Map |

Copyright © 2003-2015. Hunt's Photo and Video. All Rights Reserved.
Reproduction in any form or medium without the express written permission
of Hunts Photo and Video is prohibited. Design and data management by eRetail Management.