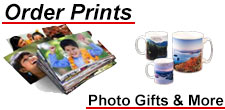 Popular Categories
Shopping Categories!
Facebook

View Our eBay Auctions

Trade Up or Trade-In

Quick Links
Retail Locations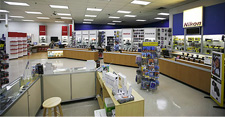 Ink Cartridges

Find ink for your printer using our Find it Fast ink finder.
Canon | Epson

Photo Media

Find photo paper using our
Find it Fastmedia finder.
Canon | Epson
Manfrotto 546B Aluminum Pro Video Tripod and Nitrotech N8 Fluid Video Head

Versatile, robust, and precise, the Pro Video Tripod GR SP 23 is a top quality choice for professional photographers. Heavy-duty and rigid, it features a two-stage design and is ideal for a variety of shooting assignments. For creating professional films and videos, this must-have video tripod gets the job done with ease. The Manfrotto Nitrotech is a revolutionary head that combines all of the most successful features of the Manfrotto Video Heads range with a breakthrough technology for continuous counterbalance.




Price $949.99



Nikon AF-S NIKKOR 200-500mm f/5.6E ED VR Lens

Wherever your passion lies, this outstanding super telephoto zoom lens can bring it into focus. Capture and share stunning views of birds, wildlife, motorsports, athletes, performers, landmarks and other faraway subjects. A fast f/5.6 constant aperture gives your shots beautifully out-of-focus backgrounds across the entire zoom range. Turn fast-moving action into dazzling photo sequences - the electromagnetic diaphragm operates in sync for the fastest subjects and shutter speeds while Vibration Reduction image stabilization keeps your shots sharp and steady.




Price $1399.95



Nikon D7500 Digital SLR (Body)

Born from a desire for flagship performance and innovation in a more compact and streamlined connected camera, the D7500 delivers the game-changing resolution, ISO range, image processing and energy efficiency of the award-winning D500 in an enthusiast-level DSLR. Simply put, the D7500 is built to outperform any camera in its class with top-tier image quality, blazing speed, flawless autofocus, 4K Ultra HD video and pro-grade creative tools--all in a comfortable, rugged design. This is a camera for the new generation of creators. * Lens shown is not included. This is a body-only kit.




Price $1249.95



Sony Cyber-shot DSC-RX100 V Digital Camera

The new RX100 IV maintains the compact, pocket-sized design of the RX100 family, and has a ZEISS Vario-Sonnar T* 24-70mm (35mm equivalent) F1.8-F2.8 lens. The new RX100 IV has the ability to record super slow-motion video at up to 40x slower than the standard rate, allowing users to capture and replay fleeting moments of action with incredible detail, resolution and clarity.




Price $999.99



Panasonic Lumix DC-GH5 Mirrorless Four-Thirds Digital Camera (Body)

The professional grade Panasonic LUMIX GH5 4K mirrorless camera offers over 28 LUMIX and Leica compact lens options built on the next-generation (ILC) interchangeable lens camera standard [Micro Four Thirds] pioneered by Panasonic. Its "mirrorless" design enables a lighter, more compact camera body that includes cutting-edge 4K 60p (4:2:0 8-bit) and 30p (4:2:2 10-bit) in-camera cinematic video, 5Ghz Wi-Fi + Bluetooth for fast connection and image transfer, lightning fast DFD focusing, Dual I.S 2.0 stabilization and exposure technologies not possible with traditional DSLRs. With the exclusive LUMIX 4K PHOTO (~8MP, 30/60 fps) & brand new 6K PHOTO mode (~18MP,




Price $1999.99



Nikon AF-S NIKKOR 24mm f/1.8G ED Lens

With a fast wide-angle lens like the AF-S NIKKOR 24mm f/1.8G ED, you can create and capture exciting new types of photos and videos. Viewers are drawn into the dramatic wide perspective of landscapes, skyscrapers and interiors. Food, flowers, vehicles, jewelry, instruments and more jump off the frame against softly blurred backgrounds or foregrounds. Environmental portraits take on a dramatic new feeling with exaggerated depth of field. Whether you're shooting a DX or FX format DSLR, for the artistry or to capture your passion, in daylight or at dusk, the AF-S NIKKOR 24mm f/1.8G ED will widen your creative capabilities.




Price $749.95



Nikon D500 DX-Format Digital SLR (Body)

The D500, a DX-format DSLR with pro-level features gives photographers nimble handling, speed and extreme processing power in a compact and lightweight body. With amazing imaging capability, robust build quality and lightning fast performance, the D500 is sure to satisfy as the highly sought-after successor to the venerable D300S. Like its sibling the D5, the D500 benefits from Nikon's latest technological innovations such as the totally new, blazing-fast Multi-CAM 20K 153-point AF system and 4K UHD video capture, yet adds a fun new way to share photos with Nikon SnapBridge built-in.




Price $1899.95



Wacom Cintiq Pro 16 Creative Pen & Touch Display

Wacom Cintiq Pro 16 offers Wacom's latest Pro Pen 2 and screen technology – and more space to connect to your work. Whether you work on Mac or PC, Wacom Cintiq Pro is our most advanced creative pen display, built for professional artists and designers.




Price $1499.95



Sony Alpha a7SII Mirrorless Digital Camera with Internal 4K Video (Body Only)

The new Sony α7S II is the latest addition to its award winning series of compact, full-frame α7 cameras. Offering ultra-high sensitivity and wide dynamic range across the entire ISO range and 5-axis image stabilization for greater shooting control, the α7S II delivers stunning image quality for photographers who shoot in the most challenging light conditions.




Price $2499.99



Sony VG-C3EM Vertical Grip

The Sony VG-C3EM Vertical Grip provides same operation, handling and design as the a9 camera, doubles battery life and allows USB battery-charging via the camera body.




Price $349.99



| | | | | |
| --- | --- | --- | --- | --- |
| About Hunt's Photo | Contact Us | Your Account | Privacy Policy | Site Map |

Copyright © 2003-2017. Hunt's Photo and Video. All Rights Reserved.
Reproduction in any form or medium without the express written permission
of Hunts Photo and Video is prohibited. Design and data management by eRetail Management.