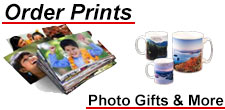 Popular Categories
Shopping Categories!
Facebook

View Our eBay Auctions

Trade Up or Trade-In

Quick Links
Retail Locations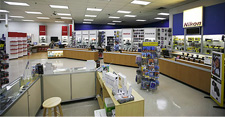 Ink Cartridges

Find ink for your printer using our Find it Fast ink finder.
Canon | Epson

Photo Media

Find photo paper using our
Find it Fastmedia finder.
Canon | Epson
Canon EF 11-24mm F/4L USM Lens

To experience the ultimate in wide-angle photography, the EF 11–24mm f/4L USM brings L-series construction and optics to the widest zoom lens Canon has ever made. With an expansive wide-angle range of 11–24mm, this is an ideal lens for landscapes, interior shots, and unique perspectives on subjects close and far. Its new optical design features Super UD and UD lenses that correct chromatic aberration. Four aspheric lens elements help to minimize distortion from the center of the image to the periphery and throughout the zoom range.




Price $2899.00



Rokinon XEEN 50mmT1.5 Professional Cine Lens (Canon EF Mount)

Xeen by Rokinon is a new line of professional cine lenses. They feature all the most important specifications of a professional cine lens. The lenses are housed in a durable aluminum housing, focusing & aperture gears are smooth and accurate, focusing throw is generous, and the front lens diameter is 114mm. Xeen by Rokinon lenses are all compatible with full frame cameras and are available Canon EF, Nikon, Sony FE, Micro Four Thirds, and PL mounts. All include a 3 year warranty. Best of all, they are affordable and are often half the price of comparable pro cine lenses!




Price $2495.00



Canon EOS Rebel T5i 18-135mm IS STM Kit

Photo enthusiasts rejoice! The new flagship of the spectacular Rebel Line, the EOS Rebel T5i, is here to renew your artistic side with amazing imaging features and full-featured functionality. You'll be impressed at how simple and intuitive it is to create breathtaking photos with ease. The incredible image quality and performance starts with an 18.0 Megapixel CMOS (APS-C) sensor and Canon's superb DIGIC 5 Image Processor. Combined with an extensive ISO range of 100-12800 (expandable to 25600 in H mode), the EOS Rebel T5i boasts crisp, detailed images, even in low-light situations.




Price $849.99



Sony FDR-AX33B Handycam 4K Camcorder with Stabilized ZEISS Lens

Capture the finest details in 4k (QFHD: 3840 x 2160), 4x Full HD resolution. The XAVC S™3codec and incredibly high resolution produces vibrant and extremely realistic images. What's more, the blazingly fast image processor is the same one employed in professional Sony models, making it possible to record 30p movies in 4K and 60p in Full HD 1080 resolution for incredibly smooth and sharp playback, with no loss in realism, even when panning the camera and shooting moving subjects.




Price $849.99



Canon EOS 5DS 50-Megapixel Digital SLR (Body)

The EOS 5DS camera features Canon's newest full-frame CMOS sensor. At 50.6 Megapixels, it's the highest resolution sensor in the history of EOS. It captures 8712 x 5813 effective pixels, delivering images with an unprecedented level of realism perfect for large-scale commercial printing, fine art, significant crops and any number of other high end applications. Thanks to this amazing sensor, engineered to work in concert with dual DIGIC 6 Image processors, the EOS 5DS R is a remarkable, high-resolution camera with impressive performance.




Price $3499.00



Olympus OM-D E-M10 Mark II Micro Four-Thirds Camera (Body, Black)

The Olympus OM-D E-M10 Mark II is a small, stylish, entry-level camera body with powerful in-body 5-axis image stabilization. As the successor to the Olympus OM-D E-M10, the OM-D E-M10 Mark II combines the award-winning power of the OM-D family, first-class quality of 5-axis image stabilization and an all-new design with improved ergonomics. The Olympus OM-D series brings flawless, professional-quality images and video to photographers of all levels.




$100.00 INSTANT REBATE on the E-M10 Mark Ii Black 16mp Body

Sale Price: $549.99






Price $649.99



Canon EF 70-200mm F/4L IS USM Lens

The EF 70-200mm f/4L IS USM is a lightweight, compact L Series telephoto zoom lens with Image Stabilizer. The optical Image Stabilization in the new EF 70-200mm f/4L IS USM lens provides up to an incredible four stops of shake correction-a first for Canon IS lenses.




Price $1099.00



Canon Speedlite 600EX II-RT Flash Unit

The Speedlite 600EX II-RT delivers impressive power, responsive performance and advanced, wireless communication for those who demand the very best in flash photography. Featuring improved continuous performance up to 2.0x* faster than its predecessor, the Speedlite 600EX II-RT performs at a phenomenal speed, and reliably at that - new Quick Flash settings and a flash-readiness indicator help ensure priority shutter operation, even when the flash isn't fully recharged. It's also built for fast, convenient use virtually anywhere for any situation, with improved combination button and dial controls, a refined dust- and water-resistant body and new accessories




Price $579.99



Nikon D810 Full-Frame 36-Megapixel DSLR (Body Only)

One look at the jaw-dropping image quality possible with the D810 and you'll never look at image quality the same way. The level of detail and sharpness, the wide dynamic range and rich tonality in nearly any light is simply staggering - almost unimaginable until now. For still and multimedia photographers including landscape, studio, wedding and portrait pros, the D810 will ignite your creativity and help you capture images that astound.




Price $2799.95



Canon EF 100-400mm f/4.5-5.6L IS USM Lens

L-series super telephoto zoom lens equipped with an image stabilizer. The fluorite and Super UD-glass elements largely eliminate secondary spectrum. The floating system also ensures high picture quality at all focal lengths. The Image Stabilizer has two modes and it is compatible with extenders 1.4x II and 2x II.




Price $1699.00



Canon EF-S 15-85mm f/3.5-5.6 IS USM Zoom Lens

The new EF-S 15-85mm f/3.5-5.6 IS USM sets a new standard for everyday photography on APS-C sensors. With a focal length range equivalent to 24-136mm in 35mm format, image stabilization and high-precision optics, the EF-S 15-85mm f/3.5-5.6 IS USM offers stellar performance from wide-angle through to telephoto.




Price $799.99



Canon EF 400mm F4 DO IS II USM Lens

The new Canon EF 400mm F4 DO IS II USM lens is a compact, lightweight super telephoto lens that is ideal for sports and wildlife photography. The lens features a newly-developed gapless dual-layer diffractive optical elements deliver improved image quality with reduced flare. Three image stabilization modes (standard, panning, and during exposure only) provide exceptional results for a wide range of shooting situations. Power Focus mode enables smooth focus shifts essential for filmmaking.




Price $6899.00



| | | | | |
| --- | --- | --- | --- | --- |
| About Hunt's Photo | Contact Us | Your Account | Privacy Policy | Site Map |

Copyright © 2003-2016. Hunt's Photo and Video. All Rights Reserved.
Reproduction in any form or medium without the express written permission
of Hunts Photo and Video is prohibited. Design and data management by eRetail Management.