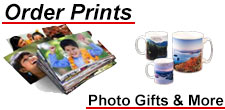 Popular Categories
Shopping Categories!
Facebook

View Our eBay Auctions

Trade Up or Trade-In

Quick Links
Retail Locations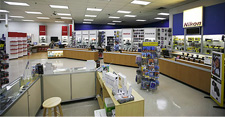 Ink Cartridges

Find ink for your printer using our Find it Fast ink finder.
Canon | Epson

Photo Media

Find photo paper using our
Find it Fastmedia finder.
Canon | Epson
Fujifilm X100T Compact Digital Camera (Silver)

The FUJIFILM X100T marks the evolution of the highly acclaimed, award-winning X100 Series, reflecting feedback from customers and photographers. This premium compact digital camera is equipped with the world's first Advanced Hybrid Viewfinder with an electronic rangefinder feature. It also offers an electronic shutter mode to enable shutter speeds up to 1/32000 second for fast, completely silent shooting. Ultimate camera control is added with the new 1/3 stop aperture ring, command dial, 4-way controller and seven customizable Fn buttons. The Full HD 1080P video features selectable frame rates, film simulation modes, manual settings and high 36Mbps bit




Price $1099.95



Benro A48FD Aluminum Monopod

Each Benro Video Monopod is based on eighth-generation design of single leg tubes and the choice of flip or twist leg lock mechanisms




Price $ 89.00



Canon EOS Rebel T6s DSLR with 18-135mm STM Lens

The EOS Rebel T6s camera has a next-generation 24.2 Megapixel CMOS (APS-C) sensor that can capture images of incredible depth and beauty. With high resolution and an ISO sensitivity of ISO 100–12800 (expandable to H: 25600) the EOS Rebel T6s can capture images of immense quality in more lighting situations. Advanced technologies combined with sophisticated automatic exposure features make the EOS Rebel T6s easy to use. Simply turn the camera on and feel confident that the results will be stunning whether they're being shared on the web or blown up into poster-sized prints. * Shown with optional lens.




Price $1049.00



Olympus OM-D E-M5 Mark II Micro 4/3s Camera (Body, Black)

The new Olympus OM-D E-M5 Mark II is an advanced interchangeable-lens camera features a compact dustproof, splashproof body, with a familiar, premium design. Packed with 5-axis image stabilization, a 40-megapixel high-resolution shot mode, sophisticated, stunning HD video, integrated Wi-Fi® and a variable-angle 3-inch touchscreen, the OM-D E-M5 Mark II makes it easy to get the shot you need, every time.




Price $1099.99



Nikon AF-S NIKKOR 500mm f/4E FL ED VR Lens

Nikon's legendary 500mm super telephoto lens is now nearly 2 pounds lighter than the previous model and ready for the most demanding conditions. With brilliant optical performance, improved AF tracking, a high-speed electromagnetic diaphragm that keeps pace with Nikon's fastest DSLRs plus VR image stabilization, the AF-S NIKKOR 500mm f/4E FL ED VR is a game-changer for outdoor, sports, action and nature photographers or anyone looking to get the most out of their current DSLR. The lens comes with a new lightweight hard-shell case.




Price $10299.95



Canon EF 70-200mm f/2.8L USM Lens

One of the finest telephoto zoom lenses in the EF line, comparable to a single focal length lens. It has four UD-glass elements to correct chromatic aberrations. Its constant f/2.8 maximum aperture and superb image quality make it one of the most popular professional SLR lenses in the world. Compatible with Extender EF 1.4x II and 2x II.




Price $1249.00



Lensbaby Velvet 56 SE, 56mm f/1.6 Macro Lens (Canon EF)

Velvet 56 is a 56mm f/1.6 with 1:2 macro capabilities for SLR cameras from Lensbaby. Inspired by classic portrait lenses from the mid-20th century, this manual focus portrait lens delivers a soft, glowing effect at brighter apertures and beautifully sharp yet subtly unique images as you stop down. The gorgeous, velvety- tones give your digital images a film-like, organic quality. This incredibly versatile lens enables photographers to move seamlessly from shooting an environmental portrait, to capturing the finest details with focus as close as 5" from the front of the lens. Velvet 56 features a black all-metal body and smooth, dampened manual focus.




Price $599.95



Fujifilm X30 Digital Camera with Fast F/2.0 Lens (Silver)

The Fujifilm X30 is a stylish, premium compact camera with class-leading functionality, superb design, enhanced battery performance and unrivalled image quality. This large-sensor premium compact has evolved from the best-selling X20 camera. In addition to its high quality 2/3-inch X-Trans CMOS II sensor, the X30 features an impressive real-time viewfinder, EXR Processor II and a new control ring along with extra dials and function buttons for more control. Tilting 3.0-inch 920K-dot LCD monitor, improved battery performance (approx. 470 photos*** /charge), remote WiFi shooting from your smartphone and a variety of manual functions make shooting with the X30 a true pleasure.




Price $399.95



Eye-Fi MobiPro 32GB Wi-Fi SD Memory Card with 1 Year CLOUD

Eyefi Mobi Pro is a 32GB SDHC memory card with built-in WiFi that connects your camera at lightning speeds to your smartphone, tablet, PC or Mac. Mobi Pro transfers RAW and JPEG images via your existing WiFi network or via its own private, secure WiFi network built into the card. Selective transfer gives you the freedom to choose which images transfer to your device.




Price $ 94.99



Nikon Df Full-Frame Digital SLR Body (Black)

From a robust feel, to mechanical dials and finely detailed craftsmanship, the Df embodies the very best of Nikon's photographic legacy. The classically styled camera recalls design cues such as a recognizable pentaprism and top cover, which is now constructed of durable, lightweight magnesium alloy. The top of the camera features elegant yet sophisticated mechanical controls for settings, letting users feel the tactile reassurance of adjustments, such as a familiar click stop for shutter speed adjustment.




Price $2749.95



Think Tank Photo Streetwalker Backpack for Photographers

Designed for use in urban and crowded environments, this slim, lightweight backpack is sized as an international travel carry-on. It holds a DSLR and a 70-200 2.8 with hood attached and multiple DSLR cameras and lenses.




Price $169.75



Tamron SP 150-600mm F/5-6.3 Di VC USD Zoom Lens (Nikon F)

With proprietary Vibration Compensation system, the new-look Tamron SP 150-600mm zoom keeps you primed for action. Capture the power and beauty of wildlife, birds, travel destinations, and exciting sports action close-ups with this high-performance 150-600 mm long-range zoom. VC (Vibration Compensation) and USD (Ultrasonic Silent Drive) enable you to shoot crisp imahes of fast-moving, distant subjects handheld, while proprietary Tamron optical technology, including eBAND Coating, works to suppress flare and ghosting for impressively clear, vibrant images.




Net Price of $949 after Extra THANKSGIVING $50 Mail-in Rebate. See Rebate Tab for Details.






Price $1069.00



| | | | | |
| --- | --- | --- | --- | --- |
| About Hunt's Photo | Contact Us | Your Account | Privacy Policy | Site Map |

Copyright © 2003-2015. Hunt's Photo and Video. All Rights Reserved.
Reproduction in any form or medium without the express written permission
of Hunts Photo and Video is prohibited. Design and data management by eRetail Management.