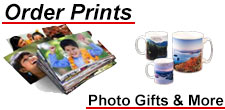 Popular Categories
Shopping Categories!
Facebook

View Our eBay Auctions

Trade Up or Trade-In

Quick Links
Retail Locations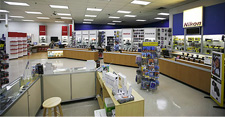 Ink Cartridges

Find ink for your printer using our Find it Fast ink finder.
Canon | Epson

Photo Media

Find photo paper using our
Find it Fastmedia finder.
Canon | Epson
Hunts Photo $100 Gift Card

Trying to find something special for a camera buff or photographer? Why not give them a Hunt's Photo & Video gift card and let them choose from thousands of products.




Price $100.00



Nikon D500 DX-Format Digital SLR (Body)

The D500, a DX-format DSLR with pro-level features gives photographers nimble handling, speed and extreme processing power in a compact and lightweight body. With amazing imaging capability, robust build quality and lightning fast performance, the D500 is sure to satisfy as the highly sought-after successor to the venerable D300S. Like its sibling the D5, the D500 benefits from Nikon's latest technological innovations such as the totally new, blazing-fast Multi-CAM 20K 153-point AF system and 4K UHD video capture, yet adds a fun new way to share photos with Nikon SnapBridge built-in.




Price $1799.95



Sigma 85mm f/1.4 DG HSM Art Lens (Nikon F Mount)

Peak 85mm F1.4 optical performance that more than satisfies the stringent standards of the Art line. Portrait photographers demand the attractive bokeh effect that large-diameter lenses offer, as well as outstanding resolution. Fulfilling the exacting standards of the Art line, the SIGMA 85mm F1.4 DG HSM | Art delivers both of these elements at the highest level. The bokeh effect is so precise, you can focus on the pupil of the subject's eye while blurring the eyelashes.




Price $1199.00



Panasonic Lumix DC-GH5 Mirrorless Four-Thirds Digital Camera (Body)

The professional grade Panasonic LUMIX GH5 4K mirrorless camera offers over 28 LUMIX and Leica compact lens options built on the next-generation (ILC) interchangeable lens camera standard [Micro Four Thirds] pioneered by Panasonic. Its "mirrorless" design enables a lighter, more compact camera body that includes cutting-edge 4K 60p (4:2:0 8-bit) and 30p (4:2:2 10-bit) in-camera cinematic video, 5Ghz Wi-Fi + Bluetooth for fast connection and image transfer, lightning fast DFD focusing, Dual I.S 2.0 stabilization and exposure technologies not possible with traditional DSLRs. With the exclusive LUMIX 4K PHOTO (~8MP, 30/60 fps) & brand new 6K PHOTO mode (~18MP,




Price $1999.99



Sirui N-1204KX Carbon Fiber Tripod Legs

The Sirui N-1204X 4-Section Carbon Fiber Tripod is a sensible choice that consists of a good balance of quality, functionality and price. It is an 8x carbon fiber 4-section tripod that features a detachable monopod leg in which you can simply unscrew from the rest of the tripod and assemble with the provided accessories kit into a functional, regular-sized monopod. It also comes with an extra short center column that is easily interchangeable with the principal center column and allows for low-height shooting, especially for those who love doing macro. There are three adjustment angles available for the legs and each consists of an automatic lock mechanism.




Save an additional $130 Dollars off.

Sale Price: $219.95






Price $349.95



Hunts Photo $250 Gift Card

Trying to find something special for a camera buff or photographer? Why not give them a Hunt's Photo & Video gift card and let them choose from thousands of products.




Price $250.00



Sony A7s Full-frame, Ultra Sensitive Mirrorless Digital Camera

Combining 36.4 MP 35mm Full Frame sensor, no optical low-pass filter, and compact body, the α7R is an upgrade from even the best current DSLRs. With world-class imaging capability, the α7R is designed to be the professional's choice.




Price $1999.99



Sony Alpha a6500 Mirrorless Digital Camera (Body Only)

The Sony a6500 shares the same unrivaled 4D FOCUS™ system as the a6300 camera, which can lock focus on a subject in as little as 0.05 seconds, the world's fastest AF acquisition time. The new a6500 features 425 phase detection AF points that are densely positioned over nearly the entire image area – the world's highest number of AF points on any interchangeable lens camera. The new model can shoot images at up to 11 frames per second with continuous autofocus and exposure tracking and up to 8 frames per second in a live-view shooting mode that makes it easy to track fast moving subjects, as it combines all of the benefits of an electronic viewfinder




Price $1399.99



Tamron SP 150-600mm F/5-6.3 Di VC USD Zoom Lens (Nikon F)

With proprietary Vibration Compensation system, the new-look Tamron SP 150-600mm zoom keeps you primed for action. Capture the power and beauty of wildlife, birds, travel destinations, and exciting sports action close-ups with this high-performance 150-600 mm long-range zoom. VC (Vibration Compensation) and USD (Ultrasonic Silent Drive) enable you to shoot crisp imahes of fast-moving, distant subjects handheld, while proprietary Tamron optical technology, including eBAND Coating, works to suppress flare and ghosting for impressively clear, vibrant images.




$50.00 INSTANT REBATE on the Sp 150-600/5-6.3 Di Vc Usd Naf

Sale Price: $949.00






Price $999.00



Rokinon XEEN 24mm T1.5 Professional Cine Lens (Canon EF)

Xeen by Rokinon is a new line of professional cine lenses. They feature all the most important specifications of a professional cine lens. The lenses are housed in a durable aluminum housing, focusing & aperture gears are smooth and accurate, focusing throw is generous, and the front lens diameter is 114mm. Xeen by Rokinon lenses are all compatible with full frame cameras and are available Canon EF, Nikon, Sony FE, Micro Four Thirds, and PL mounts. All include a 3 year warranty. Best of all, they are affordable and are often half the price of comparable pro cine lenses!




Price $2495.00



PacSafe Camsafe® V3 Anti-Theft Camera Top Loader Bag (Olive / Khaki)

Grab and shoot on the go with this compact and secure top loader DSLR camera bag. Practical camera features such as a built-in raincover, quick access boomerang handle and a front organisation pocket combine with unique anti-theft features to bring active photographers a no-nonsense camera bag, ideal for travel.




Price $ 69.95



Sony FE 100-400mm f/4.5-5.6 GM OSS Lens

The new FE 100-400mm F4.5–5.6 GM OSS Super Telephoto Zoom is a full-frame lens that maintains the high standard of resolution that is shared among all of Sony's flagship line of G Master™ series, while also offering incredibly fast, precise AF capabilities, a lightweight, portable design and a variety of professional functions and customizability. It's an exceptionally powerful photographic tool for a variety of enthusiast and professional shooters, in particular those that are commonly shooting sports or wildlife.




Price $2499.99



| | | | | |
| --- | --- | --- | --- | --- |
| About Hunt's Photo | Contact Us | Your Account | Privacy Policy | Site Map |

Copyright © 2003-2017. Hunt's Photo and Video. All Rights Reserved.
Reproduction in any form or medium without the express written permission
of Hunts Photo and Video is prohibited. Design and data management by eRetail Management.