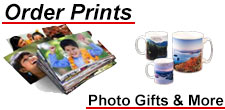 Popular Categories
Shopping Categories!
Facebook

View Our eBay Auctions

Trade Up or Trade-In

Quick Links
Retail Locations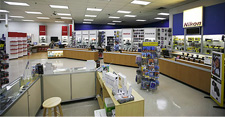 Ink Cartridges

Find ink for your printer using our Find it Fast ink finder.
Canon | Epson

Photo Media

Find photo paper using our
Find it Fastmedia finder.
Canon | Epson
Canon EOS 7D Mark II Digital SLR with 18-135mm STM Lens

The EOS 7D Mark II has a newly designed 20.2 Megapixel sensor that delivers high-resolution image files with stunning detail and impressive clarity. Optimized for low-light shooting, the EOS 7D Mark II's sensor captures images at up to ISO 16000 (expandable to H1: 25600, H2: 51200) with remarkably low noise, thanks to its improved, higher sensitivity design. Phenomenal for stills, the EOS 7D Mark II's sensor is equally up to the task for movies, delivering Full HD capture even at rates of up to 60p.




Price $1849.00



Rokinon XEEN 85mm T1.5 Professional Cine Lens (Canon EF Mount)

Xeen by Rokinon is a new line of professional cine lenses. They feature all the most important specifications of a professional cine lens. The lenses are housed in a durable aluminum housing, focusing & aperture gears are smooth and accurate, focusing throw is generous, and the front lens diameter is 114mm. Xeen by Rokinon lenses are all compatible with full frame cameras and are available Canon EF, Nikon, Sony FE, Micro Four Thirds, and PL mounts. All include a 3 year warranty. Best of all, they are affordable and are often half the price of comparable pro cine lenses!




Price $2495.00



Sony A7R II Mirrorless 42.4-Megapixel Camera with 4k Video

Now, even more comprehensive quality enters the picture. With the world's first back-illuminated 35 mm full-frame CMOS image sensor with 42.4 megapixels2, the Sony A7R II takes image resolution, sensitivity (up to ISO 1024003) and speedy response to new heights. The Fast Hybrid AF system's dense extra-wide focal plane phase-detection AF coverage keeps a subject in sharp focus entirely throughout the frame, while 5-axis image stabilization reduces blur which otherwise tends to affect handheld shots. High resolution is further enhanced by 4K movie recording featuring full pixel readout without pixel binning. With so much insight packed into such a compact




Trade in your old camera and get up to a $480 trade-in BONUS towards the purchase of this Sony camera.






Price $2899.99



Panasonic Leica DG Summilux 12mm f/1.4 ASPH. Lens

LUMIX Mirrorless Micro Four Thirds lenses deliver a reliable, no-compromise approach to optical performance for interchangeable camera enthusiasts and professionals. As an optical partner of legendary LEICA DG Lenses, our Panasonic LUMIX *12mm (24mm equivalent) F1.4 lens features the highest standards of clarity and detail. Designed for capturing wide scenes in dynamic detail, this tough, durable lens is splash and dustproof when mounted on a compatible LUMIX G Mirrorless camera. Make the switch from bulky DSLRs. And see the difference smaller, lighter, more compact Panasonic LUMIX Mirrorless Micro Four Thirds system cameras and lenses can make for you.




Price $1299.99



Sony Alpha a7SII Mirrorless Digital Camera with Internal 4K Video (Body Only)

The new Sony α7S II is the latest addition to its award winning series of compact, full-frame α7 cameras. Offering ultra-high sensitivity and wide dynamic range across the entire ISO range and 5-axis image stabilization for greater shooting control, the α7S II delivers stunning image quality for photographers who shoot in the most challenging light conditions.




Trade in your old camera and get up to a $450 trade-in BONUS towards the purchase of this Sony camera.






Price $2699.99



Nikon AF-S NIKKOR 500mm f/4E FL ED VR Lens

Nikon's legendary 500mm super telephoto lens is now nearly 2 pounds lighter than the previous model and ready for the most demanding conditions. With brilliant optical performance, improved AF tracking, a high-speed electromagnetic diaphragm that keeps pace with Nikon's fastest DSLRs plus VR image stabilization, the AF-S NIKKOR 500mm f/4E FL ED VR is a game-changer for outdoor, sports, action and nature photographers or anyone looking to get the most out of their current DSLR. The lens comes with a new lightweight hard-shell case.




Price $10299.95



Tamron SP 150-600mm f/5-6.3 Di VC USD G2 (Canon EF Mount)

The SP 150-600mm G2 (Generation 2) ultra-telephoto lens with upgraded optical performance enables handheld shooting with remarkable definition. This new lens features improved optical performance and faster AF speed, VC enhancements, plus Fluorine Coating, FLEX ZOOM LOCK and tele converter.




Price $1399.00



Canon EOS 7D Mark II Digital SLR Camera (Body Only)

The Canon EOS 7D Mark II digital SLR camera is designed to meet the demands of photographers and videographers who want a camera that can provide a wide range of artistic opportunities. With a winning combination of cutting-edge operations and a robust, ergonomic design, it is optimized to make even the most challenging photography simple and easy.




Price $1499.00



Think Tank Photo Trifecta 10 DSLR Backpack

The Trifecta 10 DSLR Backpack is specifically designed for your three workhorse lenses. Access your ultrawide, midrange, and/or telephoto zoom lenses quickly and easily. This versatile backpack gives you access to your DSLR system without having to take off your bag. Perfect for any shooter on the move, the rear panel opening offers complete access to your gear when you need to work directly out of your bag. You can also configure it for photo and/or personal items. The slim silhouette is comfortable and appealing, and helps you easily navigate through crowds. With the Trifecta 10, enjoy quick access and be ready "before the moment."




Price $159.75



Nikon AF-S NIKKOR 24mm f/1.8G ED Lens

With a fast wide-angle lens like the AF-S NIKKOR 24mm f/1.8G ED, you can create and capture exciting new types of photos and videos. Viewers are drawn into the dramatic wide perspective of landscapes, skyscrapers and interiors. Food, flowers, vehicles, jewelry, instruments and more jump off the frame against softly blurred backgrounds or foregrounds. Environmental portraits take on a dramatic new feeling with exaggerated depth of field. Whether you're shooting a DX or FX format DSLR, for the artistry or to capture your passion, in daylight or at dusk, the AF-S NIKKOR 24mm f/1.8G ED will widen your creative capabilities.




Price $749.95



MeFoto GlobeTrotter Carbon Fiber Travel Tripod Kit (Titanium)

The MeFOTO GlobeTrotter Tripod Kits provide an exceptional combination of materials, construction and features. Great for both compact and full frame cameras with larger lenses, plus converts to a monopod in seconds. Only 16.1" when folded yet 64.2" extended and can support 26.4 lbs. Available in both aluminum and carbon fiber.




Price $399.00



| | | | | |
| --- | --- | --- | --- | --- |
| About Hunt's Photo | Contact Us | Your Account | Privacy Policy | Site Map |

Copyright © 2003-2017. Hunt's Photo and Video. All Rights Reserved.
Reproduction in any form or medium without the express written permission
of Hunts Photo and Video is prohibited. Design and data management by eRetail Management.