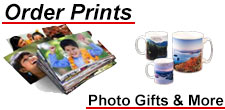 Popular Categories
Shopping Categories!
Facebook

View Our eBay Auctions

Trade Up or Trade-In

Quick Links
Retail Locations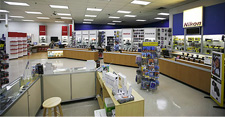 Ink Cartridges

Find ink for your printer using our Find it Fast ink finder.
Canon | Epson

Photo Media

Find photo paper using our
Find it Fastmedia finder.
Canon | Epson
Eye-Fi MobiPro 32GB Wi-Fi SD Memory Card with 1 Year CLOUD

Eyefi Mobi Pro is a 32GB SDHC memory card with built-in WiFi that connects your camera at lightning speeds to your smartphone, tablet, PC or Mac. Mobi Pro transfers RAW and JPEG images via your existing WiFi network or via its own private, secure WiFi network built into the card. Selective transfer gives you the freedom to choose which images transfer to your device.




Price $ 94.99



Canon EF 16-35mm f/4L IS USM Ultra-Wide Zoom Lens

Delivering the ultimate combination of wide-angle, low-light performance, L-series optics and compact construction, the new Canon EF 16-35mm f/4L IS USM lens is a phenomenal complement to any EOS SLR camera.




Price $1049.00



Benro MAD38A Adventure Series 3 Aluminum Monopod

This classic design monopod, the Adventure MAD38A, offers advanced features and controls for exploring every style of photography. The Adventure combines aluminum tubes with quick flip leg locks creating a durable and easy to use monopod.




Price $ 50.00



Zoom H4NSP 4-Channel Handy Recorder

The H4n transforms any rehearsal room into a recording studio. Connect mics and line level devices like electronic keyboards - even electric guitar or bass - and record up to four tracks of digital audio simultaneously, then bounce the tracks down to stereo or mono for additional overdubbing with no loss of quality. The H4n's onboard X/Y microphone delivers stunning stereo and its dual input combo connectors allow you to use your choice of external microphones as well.




Price $199.99



Rokinon XEEN 85mm T1.5 Professional Cine Lens (Canon EF Mount)

Xeen by Rokinon is a new line of professional cine lenses. They feature all the most important specifications of a professional cine lens. The lenses are housed in a durable aluminum housing, focusing & aperture gears are smooth and accurate, focusing throw is generous, and the front lens diameter is 114mm. Xeen by Rokinon lenses are all compatible with full frame cameras and are available Canon EF, Nikon, Sony FE, Micro Four Thirds, and PL mounts. All include a 3 year warranty. Best of all, they are affordable and are often half the price of comparable pro cine lenses!




Price $2495.00



Nikon AF-S NIKKOR 24mm f/1.8G ED Lens

With a fast wide-angle lens like the AF-S NIKKOR 24mm f/1.8G ED, you can create and capture exciting new types of photos and videos. Viewers are drawn into the dramatic wide perspective of landscapes, skyscrapers and interiors. Food, flowers, vehicles, jewelry, instruments and more jump off the frame against softly blurred backgrounds or foregrounds. Environmental portraits take on a dramatic new feeling with exaggerated depth of field. Whether you're shooting a DX or FX format DSLR, for the artistry or to capture your passion, in daylight or at dusk, the AF-S NIKKOR 24mm f/1.8G ED will widen your creative capabilities.




Price $749.95



Canon EOS Rebel T6i DSLR with 18-55mm STM Lens

The EOS Rebel T6i camera has a next-generation 24.2 Megapixel CMOS (APS-C) sensor that can capture images of incredible depth and beauty. With high resolution and an ISO sensitivity of ISO 100–12800 (expandable to H: 25600) the EOS Rebel T6i can capture images of immense quality in more lighting situations than possible with point-and-shoot cameras and camera phones. Advanced technologies combined with sophisticated automatic exposure features make the EOS Rebel T6i easy to use. Simply turn the camera on and feel confident that the results will be stunning whether they're being shared on the web or printed large and displayed on your wall. *Lens shown not included.




Price $899.99



Canon EF 400mm F4 DO IS II USM Lens

The new Canon EF 400mm F4 DO IS II USM lens is a compact, lightweight super telephoto lens that is ideal for sports and wildlife photography. The lens features a newly-developed gapless dual-layer diffractive optical elements deliver improved image quality with reduced flare. Three image stabilization modes (standard, panning, and during exposure only) provide exceptional results for a wide range of shooting situations. Power Focus mode enables smooth focus shifts essential for filmmaking.




Price $6899.00



Tamron SP 150-600mm F/5-6.3 Di VC USD Zoom Lens (Canon EF/EF-S)

With proprietary Vibration Compensation system, the new-look Tamron SP 150-600mm zoom keeps you primed for action. Capture the power and beauty of wildlife, birds, travel destinations, and exciting sports action close-ups with this high-performance 150-600 mm long-range zoom. VC (Vibration Compensation) and USD (Ultrasonic Silent Drive) enable you to shoot crisp imahes of fast-moving, distant subjects handheld, while proprietary Tamron optical technology, including eBAND Coating, works to suppress flare and ghosting for impressively clear, vibrant images.




Price $1069.00



Olympus OM-D E-M5 Mark II Micro 4/3s Camera (Body, Silver)

The new Olympus OM-D E-M5 Mark II is an advanced interchangeable-lens camera features a compact dustproof, splashproof body, with a familiar, premium design. Packed with 5-axis image stabilization, a 40-megapixel high-resolution shot mode, sophisticated, stunning HD video, integrated Wi-Fi® and a variable-angle 3-inch touchscreen, the OM-D E-M5 Mark II makes it easy to get the shot you need, every time.




Price $1099.99



| | | | | |
| --- | --- | --- | --- | --- |
| About Hunt's Photo | Contact Us | Your Account | Privacy Policy | Site Map |

Copyright © 2003-2015. Hunt's Photo and Video. All Rights Reserved.
Reproduction in any form or medium without the express written permission
of Hunts Photo and Video is prohibited. Design and data management by eRetail Management.