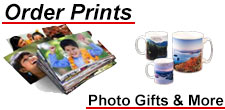 Popular Categories
Shopping Categories!
Facebook

View Our eBay Auctions

Trade Up or Trade-In

Quick Links
Retail Locations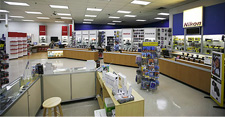 Ink Cartridges

Find ink for your printer using our Find it Fast ink finder.
Canon | Epson

Photo Media

Find photo paper using our
Find it Fastmedia finder.
Canon | Epson
Hunts Photo $100 Gift Card

Trying to find something special for a camera buff or photographer? Why not give them a Hunt's Photo & Video gift card and let them choose from thousands of products.




Price $100.00



Nikon AF-S NIKKOR 200-500mm f/5.6E ED VR Lens

Wherever your passion lies, this outstanding super telephoto zoom lens can bring it into focus. Capture and share stunning views of birds, wildlife, motorsports, athletes, performers, landmarks and other faraway subjects. A fast f/5.6 constant aperture gives your shots beautifully out-of-focus backgrounds across the entire zoom range. Turn fast-moving action into dazzling photo sequences - the electromagnetic diaphragm operates in sync for the fastest subjects and shutter speeds while Vibration Reduction image stabilization keeps your shots sharp and steady.




Price $1399.95



Sirui N-1204KX Carbon Fiber Tripod Legs

The Sirui N-1204X 4-Section Carbon Fiber Tripod is a sensible choice that consists of a good balance of quality, functionality and price. It is an 8x carbon fiber 4-section tripod that features a detachable monopod leg in which you can simply unscrew from the rest of the tripod and assemble with the provided accessories kit into a functional, regular-sized monopod. It also comes with an extra short center column that is easily interchangeable with the principal center column and allows for low-height shooting, especially for those who love doing macro. There are three adjustment angles available for the legs and each consists of an automatic lock mechanism.




Save an additional $130 Dollars off.

Sale Price: $219.95






Price $349.95



Nikon SB-5000 Radio Controlled Speedlight

The newest flagship Speedlight, the SB-5000, is illuminating new possibilities in creative lighting. A first for Nikon, the flash operates via radio frequency and will operate without a direct line of sight for a range of up to approx. 98 feet (30 meters). This new-found flexibility lets photographers place lights in different rooms, around corners and work seamlessly in bright ambient light with maximum efficiency.




Price $599.95



Celestron EclipSMART 50mm Solar Telescope with Backpack

Dedicated white-light solar telescope for the observer on the go. The 50mm refracting telescope uses Celestron's Solar Safe, ISO compliant, full-aperture glass filter material to ensure the safest view of solar events. The kit comes complete with everything you need, including the dedicated solar telescope, a Solar Safe finderscope, tripod, a high quality 20mm (18x) Kellner eyepiece and a nylon backpack to carry everything in.




Price $ 99.95



Think Tank Photo Trifecta 10 DSLR Backpack

The Trifecta 10 DSLR Backpack is specifically designed for your three workhorse lenses. Access your ultrawide, midrange, and/or telephoto zoom lenses quickly and easily. This versatile backpack gives you access to your DSLR system without having to take off your bag. Perfect for any shooter on the move, the rear panel opening offers complete access to your gear when you need to work directly out of your bag. You can also configure it for photo and/or personal items. The slim silhouette is comfortable and appealing, and helps you easily navigate through crowds. With the Trifecta 10, enjoy quick access and be ready "before the moment."




Price $159.75



Sony Alpha a7SII Mirrorless Digital Camera with Internal 4K Video (Body Only)

The new Sony α7S II is the latest addition to its award winning series of compact, full-frame α7 cameras. Offering ultra-high sensitivity and wide dynamic range across the entire ISO range and 5-axis image stabilization for greater shooting control, the α7S II delivers stunning image quality for photographers who shoot in the most challenging light conditions.




Price $2599.99



Nikon D5 FX-Format Digital SLR (XQD, Body Only)

The Nikon D5 boasts a myriad of powerful new imaging innovations, including a Nikon-developed 20.8-megapixel CMOS sensor, an all-new 153-point AF system, 4K UHD video capture and EXPEED 5 image processing to give photographers the best balance of performance, precision and low-light ability. The Nikon D5 boasts a myriad of powerful new imaging innovations, including a Nikon-developed 20.8-megapixel CMOS sensor, an all-new 153-point AF system, 4K UHD video capture and EXPEED 5 image processing to give photographers the best balance of performance, precision and low-light ability. The Nikon D5 once again redefines what a DSLR is capable of capturing,




Price $6499.95



Panasonic Lumix DC-GH5 Mirrorless Four-Thirds Digital Camera (Body)

The professional grade Panasonic LUMIX GH5 4K mirrorless camera offers over 28 LUMIX and Leica compact lens options built on the next-generation (ILC) interchangeable lens camera standard [Micro Four Thirds] pioneered by Panasonic. Its "mirrorless" design enables a lighter, more compact camera body that includes cutting-edge 4K 60p (4:2:0 8-bit) and 30p (4:2:2 10-bit) in-camera cinematic video, 5Ghz Wi-Fi + Bluetooth for fast connection and image transfer, lightning fast DFD focusing, Dual I.S 2.0 stabilization and exposure technologies not possible with traditional DSLRs. With the exclusive LUMIX 4K PHOTO (~8MP, 30/60 fps) & brand new 6K PHOTO mode (~18MP,




Price $1999.99



Nikon D500 DX-Format Digital SLR (Body)

The D500, a DX-format DSLR with pro-level features gives photographers nimble handling, speed and extreme processing power in a compact and lightweight body. With amazing imaging capability, robust build quality and lightning fast performance, the D500 is sure to satisfy as the highly sought-after successor to the venerable D300S. Like its sibling the D5, the D500 benefits from Nikon's latest technological innovations such as the totally new, blazing-fast Multi-CAM 20K 153-point AF system and 4K UHD video capture, yet adds a fun new way to share photos with Nikon SnapBridge built-in.




Price $1899.95



Sony Alpha a9 Mirrorless Digital Camera (Body)

The most technologically advanced, innovative digital camera that Sony has ever created, the new a9 offers a level of imaging performance that is simply unmatched by any camera ever created -- mirrorless, SLR or otherwise. The new camera offers many impressive capabilities that are simply not possible with a modern digital SLR camera including high-speed, blackout-free continuous shooting(3) at up to 20fps(4), 60 AF/AE tracking calculations per second(10), a maximum shutter speed of up to 1/32,000 second(8) and much more. These are made possible thanks to its 35mm full-frame stacked Exmor RS™ CMOS sensor -- the world's first of its kind -- which




Price $4499.99



| | | | | |
| --- | --- | --- | --- | --- |
| About Hunt's Photo | Contact Us | Your Account | Privacy Policy | Site Map |

Copyright © 2003-2017. Hunt's Photo and Video. All Rights Reserved.
Reproduction in any form or medium without the express written permission
of Hunts Photo and Video is prohibited. Design and data management by eRetail Management.