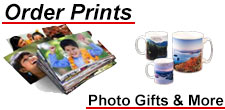 Popular Categories
Shopping Categories!
Facebook

View Our eBay Auctions

Trade Up or Trade-In

Quick Links
Retail Locations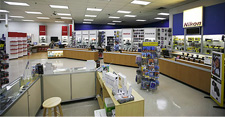 Ink Cartridges

Find ink for your printer using our Find it Fast ink finder.
Canon | Epson

Photo Media

Find photo paper using our
Find it Fastmedia finder.
Canon | Epson
Nikon AF-S DX NIKKOR 16-80mm f/2.8-4E ED VR Lens

Take photos and videos that are anything but ordinary with this state-of-the-art 16-80mm DX-format zoom lens. With a fast f/2.8-4 aperture, VR image stabilization and Nikon's advanced lens technology, it covers wide-angle to portrait views with absolutely brilliant image quality. An ideal lens for documenting daily life, conveying a sense of place, blogging, low light, HD video and much more.




Price $1069.95



Canon EOS 5D Mark IV DSLR with 24-105mm F/4L IS II USM Lens

The much anticipated Canon EOS 5D Mark IV features a new 30.4 megapixel full-frame sensor capable of shooting in vritually any light with an ISO Range of 100-32,000 (Expandable from 50 - 102,400). The new Mark IV also features high definition 4k video recording at 24p or 30p and up to 60fps at Full 1080p and 120fps at 720p for enhanced playback smoothness and slow motion. The camera also boasts Dual Pixel CMOS AF for fast response and smooth autofocus during video or live view shooting.




Price $4599.00



Hunts Photo $50 Gift Card

Trying to find something special for a camera buff or photographer? Why not give them a Hunt's Photo & Video gift card and let them choose from thousands of products.




Price $ 50.00



Nikon D500 DX-Format DSLR with 16-80mm ED VR Lens

The D500, a DX-format DSLR with pro-level features gives photographers nimble handling, speed and extreme processing power in a compact and lightweight body. With amazing imaging capability, robust build quality and lightning fast performance, the D500 is sure to satisfy as the highly sought-after successor to the venerable D300S. Like its sibling the D5, the D500 benefits from Nikon's latest technological innovations such as the totally new, blazing-fast Multi-CAM 20K 153-point AF system and 4K UHD video capture, yet adds a fun new way to share photos with Nikon SnapBridge built-in.




Price $2569.95



Olympus OM-D E-M10 Mark II Micro Four-Thirds Camera (Body, Black)

The Olympus OM-D E-M10 Mark II is a small, stylish, entry-level camera body with powerful in-body 5-axis image stabilization. As the successor to the Olympus OM-D E-M10, the OM-D E-M10 Mark II combines the award-winning power of the OM-D family, first-class quality of 5-axis image stabilization and an all-new design with improved ergonomics. The Olympus OM-D series brings flawless, professional-quality images and video to photographers of all levels.




Price $649.99



Nikon SB-5000 Radio Controlled Speedlight

The newest flagship Speedlight, the SB-5000, is illuminating new possibilities in creative lighting. A first for Nikon, the flash operates via radio frequency and will operate without a direct line of sight for a range of up to approx. 98 feet (30 meters). This new-found flexibility lets photographers place lights in different rooms, around corners and work seamlessly in bright ambient light with maximum efficiency.




Price $599.95



Sony A7s Full-frame, Ultra Sensitive Mirrorless Digital Camera

Combining 36.4 MP 35mm Full Frame sensor, no optical low-pass filter, and compact body, the α7R is an upgrade from even the best current DSLRs. With world-class imaging capability, the α7R is designed to be the professional's choice.




Price $2199.99



Tamron SP 150-600mm F/5-6.3 Di VC USD Zoom Lens (Nikon F)

With proprietary Vibration Compensation system, the new-look Tamron SP 150-600mm zoom keeps you primed for action. Capture the power and beauty of wildlife, birds, travel destinations, and exciting sports action close-ups with this high-performance 150-600 mm long-range zoom. VC (Vibration Compensation) and USD (Ultrasonic Silent Drive) enable you to shoot crisp imahes of fast-moving, distant subjects handheld, while proprietary Tamron optical technology, including eBAND Coating, works to suppress flare and ghosting for impressively clear, vibrant images.




$70.00 INSTANT REBATE on the Afa011n700 Sp 150-600 F5-6.3vr

Sale Price: $999.00






Price $1069.00



Nikon AF-S NIKKOR 24mm f/1.8G ED Lens

With a fast wide-angle lens like the AF-S NIKKOR 24mm f/1.8G ED, you can create and capture exciting new types of photos and videos. Viewers are drawn into the dramatic wide perspective of landscapes, skyscrapers and interiors. Food, flowers, vehicles, jewelry, instruments and more jump off the frame against softly blurred backgrounds or foregrounds. Environmental portraits take on a dramatic new feeling with exaggerated depth of field. Whether you're shooting a DX or FX format DSLR, for the artistry or to capture your passion, in daylight or at dusk, the AF-S NIKKOR 24mm f/1.8G ED will widen your creative capabilities.




Price $749.95



Think Tank Photo Trifecta 10 DSLR Backpack

The Trifecta 10 DSLR Backpack is specifically designed for your three workhorse lenses. Access your ultrawide, midrange, and/or telephoto zoom lenses quickly and easily. This versatile backpack gives you access to your DSLR system without having to take off your bag. Perfect for any shooter on the move, the rear panel opening offers complete access to your gear when you need to work directly out of your bag. You can also configure it for photo and/or personal items. The slim silhouette is comfortable and appealing, and helps you easily navigate through crowds. With the Trifecta 10, enjoy quick access and be ready "before the moment."




Price $159.75



| | | | | |
| --- | --- | --- | --- | --- |
| About Hunt's Photo | Contact Us | Your Account | Privacy Policy | Site Map |

Copyright © 2003-2016. Hunt's Photo and Video. All Rights Reserved.
Reproduction in any form or medium without the express written permission
of Hunts Photo and Video is prohibited. Design and data management by eRetail Management.