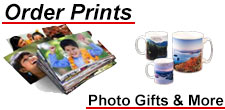 Popular Categories
Shopping Categories!
Facebook

View Our eBay Auctions

Trade Up or Trade-In

Quick Links
Retail Locations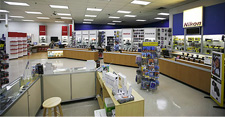 Ink Cartridges

Find ink for your printer using our Find it Fast ink finder.
Canon | Epson

Photo Media

Find photo paper using our
Find it Fastmedia finder.
Canon | Epson
Benro HFTA28CS4H Hybrid Carbon Fiber Tripod Kit

The Hybrid HFTA28CS4H 9X carbon fiber tripod kit offers a unique combination of photo and video features creating an advanced support system for photographers, videographers, bird watchers and sport optics. The center column has an integrated leveling base for quick leveling adjustments and can be split for low angles.




Price $450.00



Olympus OM-D E-M5 Mark II Micro 4/3s Camera (Body, Silver)

The new Olympus OM-D E-M5 Mark II is an advanced interchangeable-lens camera features a compact dustproof, splashproof body, with a familiar, premium design. Packed with 5-axis image stabilization, a 40-megapixel high-resolution shot mode, sophisticated, stunning HD video, integrated Wi-Fi® and a variable-angle 3-inch touchscreen, the OM-D E-M5 Mark II makes it easy to get the shot you need, every time.




$200.00 INSTANT REBATE on the E-M5 Mark Ii Silver 16mp Body

Sale Price: $899.99






Price $1099.99



Nikon AF-S NIKKOR 24mm f/1.8G ED Lens

With a fast wide-angle lens like the AF-S NIKKOR 24mm f/1.8G ED, you can create and capture exciting new types of photos and videos. Viewers are drawn into the dramatic wide perspective of landscapes, skyscrapers and interiors. Food, flowers, vehicles, jewelry, instruments and more jump off the frame against softly blurred backgrounds or foregrounds. Environmental portraits take on a dramatic new feeling with exaggerated depth of field. Whether you're shooting a DX or FX format DSLR, for the artistry or to capture your passion, in daylight or at dusk, the AF-S NIKKOR 24mm f/1.8G ED will widen your creative capabilities.




Price $749.95



Panasonic LUMIX GX8 Mirrorless Camera with 4k Video (Black, Body only)

The new Panasonic LUMIX GX8 Interchangeable lens camera features a 20.3-megapixel sensor along with 4k video recording and dual image stabilization. Panasonic's exclusive 4k PHOTO technology uses 30 frames per second in high resoluiton 4K Ultra HD video to extract them as photos. With 4x the resolution of typical "full HD" cameras, the LUMIX GX8 delivers ultra-sharp performance whether you are shooting stills or video.




Price $1199.99



Hunts Photo $50 Gift Card

Trying to find something special for a camera buff or photographer? Why not give them a Hunt's Photo & Video gift card and let them choose from thousands of products.




Price $ 50.00



Canon EOS 7D Mark II Digital SLR Camera (Body Only)

The Canon EOS 7D Mark II digital SLR camera is designed to meet the demands of photographers and videographers who want a camera that can provide a wide range of artistic opportunities. With a winning combination of cutting-edge operations and a robust, ergonomic design, it is optimized to make even the most challenging photography simple and easy.




Price $1299.00



Nikon AF-S NIKKOR 200-500mm f/5.6E ED VR Lens

Wherever your passion lies, this outstanding super telephoto zoom lens can bring it into focus. Capture and share stunning views of birds, wildlife, motorsports, athletes, performers, landmarks and other faraway subjects. A fast f/5.6 constant aperture gives your shots beautifully out-of-focus backgrounds across the entire zoom range. Turn fast-moving action into dazzling photo sequences - the electromagnetic diaphragm operates in sync for the fastest subjects and shutter speeds while Vibration Reduction image stabilization keeps your shots sharp and steady.




Price $1399.95



Nikon AF-S NIKKOR 24-70mm f/2.8E ED VR Lens (F-Mount)

The AF-S NIKKOR 24-70mm f/2.8E ED VR improves upon nearly every aspect of its acclaimed predecessor-sharpness, speed, consistency, control and durability plus Vibration Reduction image stabilization technology-and the results are stunning. Pair it with a Nikon full-frame high-resolution DSLR, and achieve new levels of sharpness and clarity. From studio work to field assignments, environmental to events, stills to HD video, when chasing the decisive moment, you'll always know which lens to grab.




Price $2399.95



Fujifilm X-T1 Mirrorless Camera with Wi-Fi (Body)

The new Fujifilm X-T1 packs a ton of features into an incredibly small package. The 2.36 million-dot OLED EVF display offers the world's largest EVF magnification (.77x), while the camera can capture full-resolution, 16MP stills, at up to 8fps with AF tracking. Other features include Wi-Fi connectivity with remote control, 1080/60p HD video recording, and is compatible with Fuji's X-Mount interchangeable Lenses.




Price $999.95



Canon EOS 5DS R 50-Megapixel Digital SLR (Body)

For photographers wanting the ultimate in high resolution capture, the EOS 5DS R camera has a low-pass filter* (LPF) effect cancellation. While a low-pass filter is useful to reduce color artifacts and moiré typical with digital capture, it also reduces detail at the pixel level. With the LPF disabled, the EOS 5DS R takes full advantage of the original resolving power of the camera's 50.6 Megapixel sensor. More detail is captured and retained in the original image, perfect for landscape and commercial applications where pixel-level detail is scrutinized and when the sharpest possible image is needed.




Price $3599.00



Olympus OM-D E-M10 Mark II with 14-42mm EZ Lens (Black)

The Olympus OM-D E-M10 Mark II is a small, stylish, entry-level camera body with powerful in-body 5-axis image stabilization. As the successor to the Olympus OM-D E-M10, the OM-D E-M10 Mark II combines the award-winning power of the OM-D family, first-class quality of 5-axis image stabilization and an all-new design with improved ergonomics. The Olympus OM-D series brings flawless, professional-quality images and video to photographers of all levels.




$50.00 INSTANT REBATE on the E-M10 Mark Ii Black W/14-42ez

Sale Price: $749.99






Price $799.99



| | | | | |
| --- | --- | --- | --- | --- |
| About Hunt's Photo | Contact Us | Your Account | Privacy Policy | Site Map |

Copyright © 2003-2015. Hunt's Photo and Video. All Rights Reserved.
Reproduction in any form or medium without the express written permission
of Hunts Photo and Video is prohibited. Design and data management by eRetail Management.