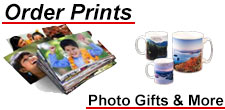 The Latest Gear
Shopping Categories!
Facebook

View Our eBay Auctions

Trade Up or Trade-In

Quick Links
Retail Locations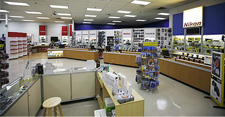 Ink Cartridges

Find ink for your printer using our Find it Fast ink finder.
Canon | Epson

Photo Media

Find photo paper using our
Find it Fastmedia finder.
Canon | Epson
Canon EF-S 10-18mm f/4.5-5.6 IS STM Lens

The EF-S 10-18mm f/4.5-5.6 IS STM lens combines optical excellence with cutting-edge performance, providing an ultra-wide angle of view in a compact, portable package, perfect for EOS cameras with an APS-C sensor. It has a 4 group optical zoom system and includes a large-diameter element, an aspherical lens element, a UD lens element and enhanced lens coatings for high-contrast, high-resolution images with minimal glare and aberration.




Price $299.99



Sony a99 Full-Frame DSLR Camera Body

24.3MP 35mm full-frame sensor, 14-bit RAW output, uncompressed Full 1080 HDMI® output in 24p/60p/60i, up to 25600 ISO, Dual AF, continuous AF in all modes, up to 10 fps in Tele-zoom mode, 3" tiltable LCD




Price $2299.99



Canon PowerShot SX510 HS Digital Camera with 30x Optical Zoom

Compact and comfortable to hold, the PowerShot SX510 HS camera creates images hard to match with a smartphone, with wireless sharing from virtually anywhere. With the ultra-powerful 30x Optical Zoom, you can capture an athlete's facial expressions from up in the bleachers, achieving crisp clarity with Canon's Optical Image Stabilizer. The 24mm Wide-Angle lens captures family groups and landscapes with ease. Experience low-light shooting like never before with the Canon HS SYSTEM




Price $199.99



Nikon D7100 HD-SLR Camera with 18-140mm VR DX Lens (Kit)

Achieve a thrilling new level of image quality and sharpness thanks to a specially designed 24.1-MP DX-format CMOS sensor. Enjoy speed, precision and convenience at every step, from shooting up to 6 fps to instantly sharing your shots with the optional WU-1a Wireless Mobile Adapter. This outfit includes the AF-S DX NIKKOR 18-140mm f/3.5-5.6G ED VR lens for fast, accurate autofocus, vivid color, striking contrast and crisp detail; along with VR image stabilization to ensure the sharpest hand-held pictures and movies.




Price $1399.95



Nikon AF-S NIKKOR 18-35mm f/3.5-4.5G ED Lens

Now you can cover the highly useful zoom range of 18mm to 35mm (27–52.5mm on DX-format cameras) with a great performing full-frame NIKKOR lens that doesn't carry a professional's price tag. Shoot beautiful wide-angle architectural shots, landscapes, group portraits and more; then zoom in for a natural field of view that is slightly wider than what we see with our eyes. You can even get as close as 0.92-feet from your subject! And since the AF-S NIKKOR 18-35mm f/3.5-4.5G ED is powered by Nikon's Silent Wave Motor (SWM) for ultra-fast, ultra-quiet autofocusing, it's an ideal choice for video applications.




Price $749.95



Nikon 1 V3 High-Performance Mirrorless Camera with 10-30mm Lens

Photo of a man with the Nikon 1 V3 held up to his eye, shootingIntroducing the new Nikon 1 flagship, the Nikon 1 V3, a thrilling camera that combines the portability of a compact camera and image quality and capabilities usually associated only with a D-SLR along with game-changing speed and accuracy. An enhanced 18.4-MP image sensor is paired with Nikon's new EXPEED 4A image processor to achieve the world's fastest continuous frame rate*, brilliant low-light performance and cinema-quality video capabilities. Add an ultra-fast autofocus system, the convenience of built-in Wi-Fi® for sharing photos and controlling the camera with a compatible smartphone




Price $1199.95



Nikon AF-S DX NIKKOR 18-300mm f/3.5-5.6G ED VR Lens

Ultra-high-power 16.7x all-in-one zoom lens with Nikon's second-generation Vibration Reduction (VR II) for beautiful, sharp images in varied shooting situations. Suprisingly compact and lightweight, an extremely versatile all-in-one DX-format lens.




Price $999.95



Olympus Stylus TOUGH TG-3 16-Megapixel Waterproof Digital Camera (Black)

Quick start-up and fast autofocus – courtesy of Olympus iHS and FAST AF technology – ensure you're always ready to shoot. The TG-3 dials up the shutter speed for blur-free action images, thanks to its ultra-bright high-speed f2.0 lens. You can also reduce the ISO to shoot crisp, detailed images with minimal noise in low light, or use the Aperture priority mode to expand the focus range of the background.




Price $349.99



Sony Carl Zeiss Planar T* 50mm f/1.4 Lens

Introducing the long-awaited Sony Carl Zeiss® full-frame, large-aperture, single-focal-length lens with an all-new optical design that sets new standards in resolving power and contrast.




Price $1499.99



Pentax K-50 DSLR with 18-55mm and 55-300mm Lenses (Black)

Forget conformity, and get serious with the PENTAX K-50, a mid-level DSLR with fast, advanced functionality, a 16 megapixel APS-C CMOS sensor, fast continuous shooting at six frames per second, ISO up to 51200, 100% field of view, innovative in-body shake reduction, and an advanced auto focus module with four optional focusing screens, not to mention the PENTAX-original weather-sealing.




$100 Off Pentax K-50!

Sale Price: $649.99






Price $749.99



| | | | |
| --- | --- | --- | --- |
| About Hunt's Photo | Contact Us | Your Account | Site Map |

Copyright © 2003-2014. Hunt's Photo and Video. All Rights Reserved.
Reproduction in any form or medium without the express written permission
of Hunts Photo and Video is prohibited. Design and data management by eRetail Management.