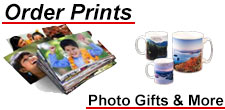 Popular Categories
Shopping Categories!
Facebook

View Our eBay Auctions

Trade Up or Trade-In

Quick Links
Retail Locations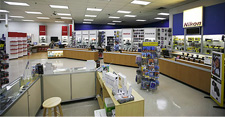 Ink Cartridges

Find ink for your printer using our Find it Fast ink finder.
Canon | Epson

Photo Media

Find photo paper using our
Find it Fastmedia finder.
Canon | Epson
Fujifilm X100T Compact Digital Camera (Black)

The FUJIFILM X100T marks the evolution of the highly acclaimed, award-winning X100 Series, reflecting feedback from customers and photographers. This premium compact digital camera is equipped with the world's first Advanced Hybrid Viewfinder with an electronic rangefinder feature. It also offers an electronic shutter mode to enable shutter speeds up to 1/32000 second for fast, completely silent shooting. Ultimate camera control is added with the new 1/3 stop aperture ring, command dial, 4-way controller and seven customizable Fn buttons. The Full HD 1080P video features selectable frame rates, film simulation modes, manual settings and high 36Mbps bit




Price $1299.95



Lensbaby Velvet 56 SE, 56mm f/1.6 Macro Lens (Canon EF)

Velvet 56 is a 56mm f/1.6 with 1:2 macro capabilities for SLR cameras from Lensbaby. Inspired by classic portrait lenses from the mid-20th century, this manual focus portrait lens delivers a soft, glowing effect at brighter apertures and beautifully sharp yet subtly unique images as you stop down. The gorgeous, velvety- tones give your digital images a film-like, organic quality. This incredibly versatile lens enables photographers to move seamlessly from shooting an environmental portrait, to capturing the finest details with focus as close as 5" from the front of the lens. Velvet 56 features a black all-metal body and smooth, dampened manual focus.




Price $599.95



Olympus OM-D E-M5 Mark II Micro 4/3s Camera (Body, Silver)

The new Olympus OM-D E-M5 Mark II is an advanced interchangeable-lens camera features a compact dustproof, splashproof body, with a familiar, premium design. Packed with 5-axis image stabilization, a 40-megapixel high-resolution shot mode, sophisticated, stunning HD video, integrated Wi-Fi® and a variable-angle 3-inch touchscreen, the OM-D E-M5 Mark II makes it easy to get the shot you need, every time.




Price $1099.99



Fujifilm X-T1 Mirrorless Camera with Wi-Fi (Body)

The new Fujifilm X-T1 packs a ton of features into an incredibly small package. The 2.36 million-dot OLED EVF display offers the world's largest EVF magnification (.77x), while the camera can capture full-resolution, 16MP stills, at up to 8fps with AF tracking. Other features include Wi-Fi connectivity with remote control, 1080/60p HD video recording, and is compatible with Fuji's X-Mount interchangeable Lenses.




Price $1299.95



Nikon D810 Full-Frame 36-Megapixel DSLR (Body Only)

One look at the jaw-dropping image quality possible with the D810 and you'll never look at image quality the same way. The level of detail and sharpness, the wide dynamic range and rich tonality in nearly any light is simply staggering - almost unimaginable until now. For still and multimedia photographers including landscape, studio, wedding and portrait pros, the D810 will ignite your creativity and help you capture images that astound.




Price $2799.95



Canon EOS C100 Mark II Digital Video Camera

The Canon EOS C100 Mark II Digital Video Camera is the latest edition to the Canon Cinema EOS line of professional Super 35mm 8.3 megapixel CMOS cameras and the second-generation version of the popular Canon EOS C100 Digital Video Camera. Designed for economical film and video productions such as documentary and remote broadcast crews, wedding and event coverage, indie film productions, as well as film schools and business and government users, the new EOS C100 Mark II Digital Video Camera, features advanced image processing, AVCHD and MP4 1920x1080/60p recording, uncompressed YCbCr output from HDMI, and many other new and enhanced capabilities for improved




Price $5499.00



Rokinon XEEN 24mm T1.5 Professional Cine Lens (Canon EF)

Xeen by Rokinon is a new line of professional cine lenses. They feature all the most important specifications of a professional cine lens. The lenses are housed in a durable aluminum housing, focusing & aperture gears are smooth and accurate, focusing throw is generous, and the front lens diameter is 114mm. Xeen by Rokinon lenses are all compatible with full frame cameras and are available Canon EF, Nikon, Sony FE, Micro Four Thirds, and PL mounts. All include a 3 year warranty. Best of all, they are affordable and are often half the price of comparable pro cine lenses!




Price $2495.00



Benro A48FD Aluminum Monopod

Each Benro Video Monopod is based on eighth-generation design of single leg tubes and the choice of flip or twist leg lock mechanisms




Price $ 89.00



Canon EF 16-35mm f/4L IS USM Ultra-Wide Zoom Lens

Delivering the ultimate combination of wide-angle, low-light performance, L-series optics and compact construction, the new Canon EF 16-35mm f/4L IS USM lens is a phenomenal complement to any EOS SLR camera.




Price $1049.00



Canon Powershot GX3 with 1" Sensor and 25x Zoom (24-600mm)

The new PowerShot G3 X incorporates a large 1.0-inch sensor and a 24-600mm (35mm film equivalent) 25x optical zoom lens while maintaining a compact size that makes it easy to carry around. The camera will produce images with beautifully blurred backgrounds, made possible by its large sensor, and provide users with a wide range of focal lengths, from wide-angle to telephoto.




Price $999.99



| | | | | |
| --- | --- | --- | --- | --- |
| About Hunt's Photo | Contact Us | Your Account | Privacy Policy | Site Map |

Copyright © 2003-2015. Hunt's Photo and Video. All Rights Reserved.
Reproduction in any form or medium without the express written permission
of Hunts Photo and Video is prohibited. Design and data management by eRetail Management.