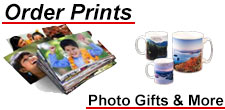 Popular Categories
Shopping Categories!
Facebook

View Our eBay Auctions

Trade Up or Trade-In

Quick Links
Retail Locations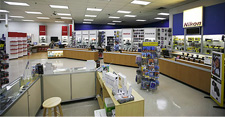 Included Items:

Nikon D5300 Body (Black), Nikon AF-P DX NIKKOR 18-55mm f/3.5-5.6G VR Lens, Nikon AF-P DX NIKKOR 70-300mm f/4.5-6.3G ED Lens, EN-EL14a Rechargeable Li-ion Battery, MH-24 Quick Charger, DK-25 Rubber Eyecup, UC-E17 USB Cable, EG-CP16 Audio Video Cable, AN-DC3 Strap, DK-5 Eyepiece Cap, BF-1B Body Cap, BS-1 Accessory Shoe Cover, NikonView NX2 CD ROM

Product Description:

Nikon D5300 Dual Lens Kit Includes these two lenses:

Nikon AF-P DX NIKKOR 18-55mm f/3.5-5.6G VR Lens
Nikon AF-P DX NIKKOR 70-300mm f/4.5-6.3G ED Lens

Description

Offering the benefits of SLR performance with the versatility of wireless connectivity, the D5300 allows users to easily capture and share amazing images and videos. Though compact and lightweight, the Nikon D5300 packs an enhanced 24.2-megapixel DX-format CMOS sensor, EXPEED 4 image processing and the convenience of built-in Wi-Fi*(1). Users now have the power to take both frame-worthy and share-worthy photos and HD videos with one device no matter where they are.

Capture and instantly share the most vibrant, lifelike images of your life.

Meet the first in an exciting new generation of Wi-Fi® enabled, ultra-high-resolution Nikon HD-SLRs: the D5300. With built-in Wi-Fi for instant photo sharing to your smartphone or tablet, GPS and mapping, a cutting edge 24.2-megapixel image sensor, an extra-large swiveling Vari-angle LCD and more, D5300 brings an outstanding new level of image quality and capabilities in a compact, ergonomic design. Pair it with any NIKKOR lens—like the outstanding AF-S DX NIKKOR 18-140mm f/3.5-5.6G ED VR kit lens—and unleash the full potential of its innovative image sensor. Every photo will be richer, truer to life than most photos you've seen. Every HD video will have a stunning cinematic look, a level of sharpness and clarity that ignites on ultra-high-resolution tablets, laptops and TVs. And the first time you use your smartphone or tablet to instantly share photos from the D5300, you'll realize the game has truly changed.

Your life in breathtaking clarity

A new level of image quality

The sharpness, clarity and richness of colors in the D5300's photos and Full HD videos is nothing short of astounding. A recent design innovation allows the D5300's 24.2-megapixel DX format CMOS image sensor* to capture the purest, most lifelike images possible. Enlarge or crop your photos without losing any sharpness or detail—a feat not possible with most smartphones and lesser cameras. Pair that capability with any exceptional NIKKOR lens, marvels of clarity and sharpness in their own right, and you'll experience the image quality your memories deserve.

*Exquisite detail reproduction realized by an image sensor unit designed without an optical low-pass filter.

Share every stunning image, instantly

A new level of connectivity

With built-in Wi-Fi and GPS, the D5300 is the first in an exciting new generation of connected Nikon D-SLRs. Wirelessly connect to D5300 with your smartphone or tablet,* then browse the photos on D5300's memory card, import your favorites and instantly email them, text them or post them online. While connected, your smart device can also act as a remote monitor for the D5300. See what the camera sees and even fire the shutter—perfect for group shots and self portraits! When traveling, built-in GPS geotags all of your shots. Create exciting travel journals, find nearby Points of Interest and easily share your location data when posting photos on Facebook or Flickr.

Shoot from any angle

Extra-large swiveling Vari-angle display

The D5300's extra-large ultra-high resolution Vari-angle LCD swivels 180° so you can shoot from exciting new angles. Hold the camera overhead for great shots over a crowd. Hold the camera down low for a fun face-to-face perspective of your pet. And create some of your best selfies yet—frame a stunning new profile pic, then upload it right to web, thanks to Wi-Fi connectivity!*

Focus exactly where you want it

Whether shooting stationary subjects, candid photos, high-speed action or Full HD video, the D5300 keeps everything in focus. Its 39-point high-density autofocus system with 9 cross-type sensors quickly locks onto your subject, and Nikon's unique 3D-tracking uses the 2,016-pixel RGB sensor to recognize and follow it across the frame.

Catch exactly the right moment

When photo-worthy action starts, hold down the shutter button and capture every movement, expression and feeling at 5 frames per second, even when using the Vari-angle LCD. Stop reaching for your smartphone when an important moment happens—except to share the great shot you just caught with the D5300.

Storytelling at your fingertips

Bring all the image quality the D5300 produces—softly blurred backgrounds, tack-sharp details, vibrant colors—to dazzling 1080p Full HD videos. In Live View, Nikon's full-time autofocus follows your subject and keeps it sharp. A built-in stereo microphone adds high-fidelity sound to your videos, or you can add Nikon's optional accessory ME-1 stereo microphone for the highest quality sound possible.

Advanced Performance for When it Matters Most

Making memorable moments even better, the Nikon D5300 offers stunning image quality with sharp, crisp detail to preserve life's precious memories. The enhanced 24.2-megapixel CMOS sensor delivers stunning images and HD videos with heightened clarity and detail due to the removal of the optical low pass filter (OLPF). From planned family portraits to candid moments, the D5300 has the performance, along with easy and intuitive features, to help users capture photos confidently, including:

Amazing Low Light Performance - For clean, sharp details even in the most challenging lighting conditions including night games and dimly lit restaurants, the Nikon D5300 covers a wide ISO range of 100-12,800 and is expandable to ISO 25,600.


EXPEED 4 Image Processing - Nikon's most recent image processing engine drives the rapid response and swift performance of the D5300, while maximizing energy efficiency, reducing image noise and delivering true-to-life colors.


Scene Recognition System - To further help users capture the image they intend, the Nikon D5300 features Nikon's Scene Recognition System and 2,016-pixel RGB metering system to analyze and recognize the scene. Utilizing these systems results in adjustments to exposure, AF and white balance to deliver the best photo possible, whether it's a landscape or portrait.


39-Point AF System - Nikon's quick and precise 39-point AF system works with the Scene Recognition System to accurately acquire and track subjects throughout the frame, resulting in tack-sharp images. Kids too active to pose for a photo or pets chasing after a toy are easily captured in brilliant sharpness for memorable photos.


5 Frames-Per-Second - While using the optical viewfinder or in Live View, capture great moments that would have otherwise been missed with the D5300's 5 frames-per-second (fps) rate.

Share Like Never Before

The D5300 is Nikon's first D-SLR to feature built-in Wi-Fi, allowing the user to share high quality photos instantly. The Nikon D5300 sends images to the user's smart device, allowing them to share their D-SLR quality photos through e-mail and social media. From a winning touchdown to a surprise proposal, friends and family can now see these important moments clearly captured right after they happen. The Nikon D5300 also includes built-in GPS, another first for Nikon D-SLRs. Now the user can geotag images and allow others to see where life has taken them.

Features for Creativity and Versatility

Compact and lightweight (16.9 oz.), the Nikon D5300 can easily be packed for a day trip or a planned getaway. The small body of the D5300 affords the photographer the freedom to travel while still being easy to handle and comfortable to use. In addition to being able to capture amazing images anywhere, the D5300 is also packed with additional features to promote creativity and versatility, including:

3.2-inch Vari-Angle LCD monitor - Whether shooting above a crowd or getting low to capture the details of a flower, users can explore new shots from a dramatic point of view with the large 3.2-inch Vari-angle LCD monitor. This super sharp (1,037K-dot) screen allows photographers to easily make camera adjustments and read menus, while also allowing them to compose the photo they want clearly when shooting from high or low angles. The rotating LCD makes it easy to capture "selfies" at an arm's length away or frame creative perspectives when capturing still photos and HD video.


Full HD 1080p Video Capture - Create movies fit for the big screen with Full HD 1080p video capture at 60p with built-in stereo, wide ISO range for high quality videos in any light and improved full-time AF to keep the subject in focus.


NIKKOR Compatibility - The Nikon D5300 is compatible with Nikon's legendary NIKKOR lenses and powerful system accessories, further adding versatility and creativity.
| | | | | |
| --- | --- | --- | --- | --- |
| About Hunt's Photo | Contact Us | Your Account | Privacy Policy | Site Map |

Copyright © 2003-2017. Hunt's Photo and Video. All Rights Reserved.
Reproduction in any form or medium without the express written permission
of Hunts Photo and Video is prohibited. Design and data management by eRetail Management.