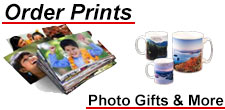 The Latest Gear
Shopping Categories!
Facebook

View Our eBay Auctions

Trade Up or Trade-In

Quick Links
Retail Locations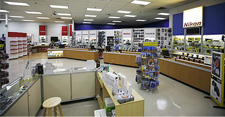 Product Description:

Weighs less than 1 lb (.45kg) with quick release clamp.
Easily holds over 25 lbs (11.4kg) at any angle.
Full movements allow any camera position.
Precision C.N.C. machined.
Shown with left side controls (right side available).
Compatible with Kirk
Arca
R.R.S.
and many other QR plates.
Beautiful satin black anodized finish.
Fits all standard tripods (1/4-20 and 3/8-16 threads).
Engraved degree markings.
Solid precision feel.
Made in U.S.A.
Ball will not shift when tightened.
Oilless and greaseless ball will not attract or hold dirt and debris.
All knobs are secured so they cannot vibrate loose and fall off.
Patent pending.