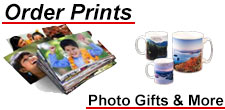 The Latest Gear
Shopping Categories!
Facebook

View Our eBay Auctions

Trade Up or Trade-In

Quick Links
Retail Locations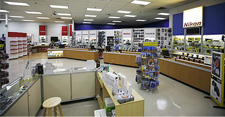 Pre Sales Support
Account Manager Main Page
Return Policy
Main Menu

Return Policy

Do Not Return Product Without Prior approval!

Check your order for accuracy by verifying shipped items against the enclosed packing slip or invoice copy. If you determine that there is an error or you have changed your mind on your purchase, notify us within 48 hours of receipt so that we may initiate the appropriate action.

We will assist you with your return and mail you a special return authorization/shipping label and RA number that must be affixed to the outside of your package prior to completing your return.

Unless accompanied by a Hunt's return authorization/shipping label and RA number, unauthorized returns will be refused and therefore returned to you by your shipping company.

You are responsible for the safe delivery of returned goods. We strongly urge you to use a carrier who will insure your return and we suggest that you insure for the full value of the contents.

In cases where we have made an error in filling your order, we will reimburse you for the return shipping charges. Otherwise return shipping charges are your responsibility and are strictly non-refundable.

Conditions

Unopened traditional film, photographic paper, inkjet inks & media are returnable within 48 hours of receipt only. If opened, no returns accepted no exceptions. Defective inkjet inks must be returned to the manufacturer for exchange.

All other unopened product return initiated within 7 days of receipt; cash, check or credit card refund.

Product return initiated after 7 days but within 14 days; store credit only, no refund.

Open product subject to a restocking fee of up to 15%.

Incomplete products; no returns no exception.

New "defective product" upon inspection will be exchanged for identical product.





OUR POLICIES HAVE BEEN WRITTEN TO BE CLEAR, CONSISE, AND FAIR. EXCEPTIONS TO THESE POLICIES WILL NOT BE CONSIDERED.