Retail Locations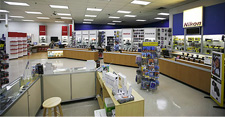 Partner Information & links

Rocky Mountain Photo Adventures
"The World's Greatest Photo Adventures"
If you are looking to photograph wildlife, then look no further. With over 20 years experience leading wildlife photography adventures, we know how to locate wildlife. More importantly, we position participants Up Close & Personal for award-winning results.
Participants learn everything from animal behavior and composition, to the many intricacies of digital photography and Photoshop. Small group size allows one-on-one instruction for each and every individual regardless of photographic experience or knowledge.
Special Discount for Hunt's Photo & Video Customers
$25 Discount -- All Seminars
$50 Discount -- "Just the Essentials" Series Adventures
$100 Discount -- "Platinum" Series Adventures
RockyMountainPhotoAdventures.com
wlee@RockyMountainPhotoAdventures.com
303.747.2074


M&M Photo Tours
Our tours are geared towards photographers and anyone who loves to travel. We provide a great amount of individual "camera time" and dedicated instruction from our guest pros and our own teaching pros. The itineraries also allow for plenty of time for processing and post production. We often coordinate group critiques that include critiques from the pros to further expand your experience and knowledge. Our guest pros are well known and nationally recognized pros that come with us on select tours. Many of our tours are ALL INCLUSIVE meaning that all air travel, in country travel, meals, hotels and entrance fees are included in the tour price. All you have to do is show up and enjoy the photography and experience of traveling to some amazing locations.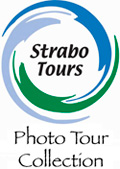 Strabo Tours
Special Offer: Mention "Hunt's Photo" when signing up for one of our tours and you'll receive a $100 Hunt's Photo Gift Certificate.
What Sets Us Apart from other tour operators is that Strabo strives not only to show you the world and explore its breathtaking diversity, but to be inspired by it. We are committed to providing our travelers with a remarkable photography tour experience to distinctive destinations in Europe, Asia, Africa, Central and South America,New Zealand, and now in the United States.
Our Journeys of Discovery focus on photography skills and the examination of culture and destination, which you capture on emulsion or disk. Each tour is limited to 12-14 participants. Ample time is provided to explore and capture your new vision. In East Africa one can wait for hours to capture the anticipated wildlife, while in Ireland a kaleidoscope of clouds provide ever-changing vistas.
Strabo works in association with several photographers and professional organizations to provide the knowledge necessary to increase your photographic skills. All are talented professionals who are eager to provide the ultimate photographic and travel experience. Our combined talents and experience span decades and continents.

Quincy Art Association
Be part of a creative community diverse in its membership and visual arts program. The QAA is proud to offer classes, workshops and demonstrations from traditional oil painting to ancient Chinese brush painting.
Our curriculum offers an artistic experience in a wide range of classes and workshops for all ages and levels of expertise. Check out our class schedule and join in on the fun.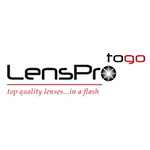 LensPro To Go
Special Offer: Hunt's customers receive 10% off all camera bodies and super telephoto lenses. Just mention how you found us - it's that simple."
"At LensProToGo, we do one thing only and do it better than anyone else on the planet. We rent camera lenses and DSLRs. We carry a huge selection of Canon and Nikon lenses and cameras and ship them where you need them.
Need a high end camera? We have them. Need a super telephoto lens for a special shoot or trip? We have them, too. Need to reserve some gear for the wedding you're shooting two months down the road? We do that as well.
Just call us and we'll make it happen for you. We have the best service in the industry...period. And Hunt's customers receive 10% off all camera bodies and super telephoto lenses. Just mention how you found us - it's that simple."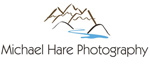 Michael Hare Photography
Michael Hare Photography specializes in meeting all of your photographic needs. Michael Hare, owner and principal photographer for Michael Hare Photography, LLC, has had an interest in photography for over 30 years but only has had the chance to become actively involved the last 5 years. His personal interests lie in portraiture, weddings and events, landscapes, nature, fine art and family. What makes Michael Hare Photography special is that the entire experience is customized to meet the individual client's needs.
Future workshops that will be held are; "A Photographic Experience in Costa Rica" -- January 2013 and "The Waterfalls and Flora of North Carolina" -- April 2013. What is unique is that a local photographer will be featured and accompany us on our journey during each of these trips in order to provide the best possible experience to each participant. All levels of photographers are welcome as Michael Hare Photography will provide the technical know-how and education while you get to use your individual talents and create beautiful photographs and images.
Michael Hare is a proud member of: Carolina Nature Photographers Association (CNPA), Durham Photo Club at the Sarah P Duke Gardens (Duke University), Professional Photographers of America and the Photographic Society of America."

Adirondack Photography Institute
The Adirondack Photography Institute, founded in 2004, is dedicated to bringing world-class educational opportunities in photography to the incredible beauty of New York's Adirondack Park. With a great diversity of photo opportunities, the park is located within a day's drive of the largest east coast metro areas. Whether you're interested in intensive instructional workshops, mostly-shooting photo tours, or the convenience of online learning, we've got something fun and productive for you.
Special Offer: Hunt's customers can receive a 10% discount towards the cost of registration in one of our programs by mentioning discount code "hunts10" when calling to register. (Cannot be combined with any other discount offer.)

PSA (Photographic Society of America)
Special Promotion for Hunt's Customers: Write the Code "HUNTS5" in the comments box to receive $5.00 off listed membership rate.
PSA is a worldwide interactive organization for anyone interested in photography, be they casual, serious amateurs or professional photographers. Individual, Camera Club, Chapter and Council members are offered a wide variety of activities: a monthly magazine, photo and digital competitions, study groups via mail and the internet, how-to programs, an annual conference and a raft of other activities and services.
The Photographic Society of America was founded in 1934 to "Promote the Arts and Sciences of Photography and to further public education therein". There are members in all 50 states as well as 60 other countries of the world. PSA Headquarters are located in Oklahoma City, OK.

Georgia Nature Photographers' Association
The GNPA is dedicated to helping nature photographers of all skill levels improve their photography, learn and grow, meet other outdoor photographers, participate in great trips and events, help others understand the value of the natural world and give focus to a special area of interest in photography. Our goal is to make the GNPA the best nature photography club in the Southeast, and we want you to help guide and mold it into exactly the kind of club you want.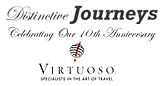 Distinctive Journeys
Distinctive Journeys is celebrating its 10th anniversary. Owner, Janie Bullard, has 26 years experience in the industry and has planned trips all over the world covering all seven contintents.
Distinctive Journeys is a member of Virtuoso [www.virtuoso.com] giving us unique access to many "hidden gems" around the world. Virtuoso affiliated travel advisors are among the most well traveled people on the planet. They draw on their first-hand experiences when customizing trips for you that include travel, photography, adventure and cruises.
Our photo trip leaders include the best of the best in nature photography. We believe in small-customized photo tours, which provides up close and personal photographic instruction with our leaders. Our instructors are the best in nature photography and include David Muench, Jack Dykinga, Thomas D. Mangelsen, Jim Brandenburg, Jeff Foott, and Jim Zuckerman.
Photo Safari Network
Gary Gullett founded the Photo Safari Network with the idea of combining photography, adventure, and education. The Photo Safari Network now conducts photo safaris in every continent and has become one of the leading providers of digital photography classes, workshops, and tours in the nation.
The Photo Safari Network provides individually relevant, simple-to-understand photographic education, images, and opportunities for photographers of all skill levels to create meaningful photos in a variety of iconic and adventurous venues, all while fully supporting the Photo Safari Network Foundation. They employ a staff of tech-savvy, cooperative, educated, and energized employees which allows us to achieve 100% customer satisfaction.

Awake the Light Photo Tours and Workshops
The dynamic duo of Mollie Isaacs and Mary Lindhjem offer educational PHOTO TOURS to a variety of exciting destinations. We also offer instructive full-day WORKSHOPS, tailored for your organization, that will both educate and inspire.
Our PHOTO TOURS are designed to put you in beautiful locations where you can create magnificent images while expanding your photographic skills and creative talents. We personally lead all tours and are dedicated to helping you along your photographic journey. We keep our tour groups purposefully small so that we can provide you with personalized attention to optimize the learning environment. Your success is our Number One priority.
Our customized photo and digital WORKSHOPS are created to inform, energize, and enlighten. We blend a gentle mix of humor and experience to offer you fresh ideas and artistic perspectives to help you take your photography to the next level. Let our passion for photography, our love of Nature, and our eagerness to share our knowledge Awake The Light in you.

The Nature, Pet, and Wildlife Photography Forum
A friendly pet and nature photography forum featuring interviews with top experts, gear reviews, and 40,000 posts.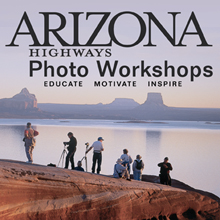 Arizona Highways Photo Workshops
Special Offer: Enter this Code "R1hunt" to get a discount on this workshop
Travel and learn with the best photographers in the world as we celebrate 25 years of award-winning photography education. Our workshops take participants to "the right place at the right time," with photographers whose work has appeared in such magazines as Arizona Highways and National Geographic. Our photographic adventures take us from the spectacular deserts of the Southwest to the Snowy Valleys of Yellowstone in Winter. From the High Peaks of Colorado to beautiful White Sands and Bosque Del Apache in New Mexico. You can experience the ancient lands and images that capture the spirit of the Navajo as we explore Monument Valley and Canyon De Chelly. Submerge yourself into the Southwest's past with pictures of Horse's and Cowboys in the American West in Winter. We will explore Arches of the Southwest with its natural sandstone bridges, and picturesque spires. During rafting, speedboat and hiking adventures we'll discover Lake Powell and the photogenic labyrinths of the Slot Canyons. Or join us for the most extraordinary expedition you may ever experience, as we chase soft light through the depths of the Grand Canyon while rafting the Colorado River.
Most workshops include transportation from the workshop origin, lodging and some meals. Our small group sizes allow you to enjoy camaraderie and friendship while sharing both education and adventure. Each day is packed with opportunities to photograph and to learn for photographers that are beginners to those that are professionals. We also offer many one day and weekend workshops.
For more information, contact Arizona Highways Photo Workshops
www.arizonahighwaysphotoworkshops.com
602-712-2004 / 1-888-790-7042

Inner Visions Fine Art Photography
My mission, as an artist and nature photographer is to promote a relationship between people and our natural world through my fine art photographs. Browse my galleries to experience my artistic vision and become immersed in an adventure exploring the different planes of meaning you will discover in many of my compositions.
Epic Photo Tours

Special Offer: Hunt's customers can receive a $250 voucher towards the cost of any trip and a $100 gift card to Hunt's
by mentioning this listing.
Epic Photo Tours are designed for people who love photography, travel and unique cultures. Offering a limited amount of carefully designed trips each year our excursions offer both the amateur and professional photographer an opportunity to enhance their skill level. Traveling to visually rich and culturally intact locations around the globe our small groups form a cohesive team.
Documentary, photojournalism and portraiture are taught by Newsweek photographer John Rizzo. Individual and group instruction is provided and our trips will give you the opportunity to shoot exhibition quality images. Our signature trip to the Omo Valley, Ethiopia was called a "trophy trip" in Conde Nast Travel magazine. We make it a fun, affordable and once in a lifetime experience. Your photographic skills will improve and your view of the world be broadened by our cultural immersion photographic tours.

Dave Burns Photo Tours
Fully immersive trips to exciting destinations. Tailor-made for the needs of photographers.
Dave Burns is a fine art photographer specializing in wildlife, travel, and landscapes. His photo tours to Tanzania are designed to combine the high standards of a luxury safari tour with a mind-set, itinerary, and important logistical details that address the needs of photographers. On a Dave Burns Photo Tour, you will experience:
Time to immerse yourself in shooting wildlife, discussing it with a professional photographer and other avid photographers, and learning/practicing your digital workflow.
The right location and time of year to ensure your best chances of capturing lots of thrilling wildlife in great light.
Space in the vehicle for your gear and unobstructed views of the wildlife (each person has an entire row).
Plenty of electricity to recharge batteries so you can use your digital cameras and laptops without restriction.
Comfortable vehicles driven by expert naturalist guides who can help you identify animals and understand their behavior.
Lodging that is safe and comfortable.
Click here for information on Dave's upcoming trips to Tanzania!
Kept Light Photography

Being involved in photography over 60 years, and being a retired professor of over 40 years, A. Cemal Ekin, PhD brings a unique combination of knowledge and teaching skills to sharing his knowledge of photography. Cemal am equally comfortable talking about photography as an art form and its rich history as he is in presenting Photoshop or Lightroom techniques, or helping you discover your own photographic voice.
Cemal has had six solo exhibits in three cities; have limited and open edition folios; photo books and magazines featuring his work. The prestigious photography magazine, LensWork published more than 70 photographs from his Infrared Earthscapes series in November 2011. Cemal is included in the first edition of International Masters of Photography in 2012. His photographs inspired an original ballet, Orchis, and featured them in the production in March 8-10, 2013.
Contact Cemal for short presentations, longer workshops, or one-on-on mentoring on topics we can choose together. www.keptlight.com

Century Business Solutions
Century Business Solutions was founded by a management team of payment industry experts whose philosophy is to provide cutting edge payment processing technologies and the highest level of service to merchants nationwide. Century Business Solutions is a registered ISO/MSP of Wells Fargo Bank and is also a First Data partner. Named to First Data's prestigious President's Club, Century Business Solutions is proud to be one of the top performing and growing merchant credit card processors on the First Data network.
No matter how big or small your business, Century Business Solutions has a large array of products and services that will meet your unique business needs. Unlike many of our competitors, Century Business Solutions doesn't believe in locking merchants into contracts. We offer our products and services with NO CONTRACTS because we are confident that we bring our customers the highest quality of service, the best solutions, and unrivaled support. We let our solutions speak for themselves.

Windows of Nature by Dee Ann, LLC
Photographic Safaris of Distinction
Whether in Tanzania, Iceland, Alaska or India, you'll experience the majesty of our planet's wildlife and scenic splendor others only dream about. For over 20 years, Dee Ann Pederson has been venturing into wild nature to cap-ture the best our planet has to offer. Allow her to show you the best of the best.

Dee Ann is an award-winning nature photographer and field tour leader, known for the phenomenal attention to detail and quality she brings to her participants' experi-ence. Small groups, individual attention, the tops in facili-ties and local guides, as well as intimate connection with the land, its wildlife and its culture. Live the Moment and journey across the globe with Dee Ann & Windows of Nature.
Exceptional Discount for Hunt's Customers
$200 Gift Card - With Any Photo Safari Registration & 50% Registration Payment

EverPresent: Your Family Memories Company
EverPresent is a family-owned business serving clients all across the USA from its headquarters just outside of Boston. Our company is made up of 42 dedicated technicians, organizers and designers, each more talented, kind and passionate than the next.
EverPresent first opened its doors four years ago to help families preserve the past through photo scanning, video conversion, photo organizing, custom family history books and edited videos. Our team has digitized millions of photos and videos, and we've never lost one. Soon after we opened our doors, clients started constantly asking for help with their digital photos as well. They kept saying: "You know how you just secured and organized all my old photos . . . can you do that for my new stuff . . . please!" Now we manage millions upon millions of digital photos for families every year. We innovate our services every year and take pride in our unique approaches to important family projects.
LOCATIONS
CUSTOMER SERVICE
RESOURCES
CONNECT

Sign Up for Special Deals

©Copyright 2018. Hunt's Photo & Video